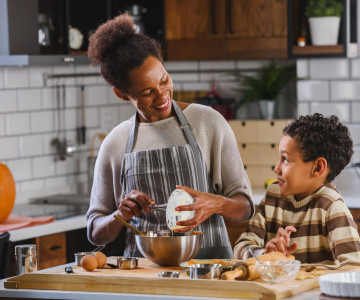 Three seasonal recipes to get you autumn-ready
Summer is ending and, as autumn approaches, now is the perfect time to prep some indulgent treats for cooler nights. We're big fans of eating seasonally at Creamline, which helps to reduce food miles and support local suppliers.
Amongst September's seasonal foods are some of our favourites - apples, pears, and blackberries. So, to help you get Autumn-ready, we've put together three of our favourite recipes for the cool days ahead.
Autumn Blackberry Pie
You can't go wrong with tradition, and nothing screams tradition like our autumn blackberry pie. Warm, fruity, and delicious, this pie is perfect for a special occasion or just as an indulgent treat! Find the recipe here.
Apple & Cinnamon Strudel
Impress your family and friends with this glorious apple & cinnamon strudel. Rich and flavourful, our recipe is deceptively simple, meaning you can have a slice of Vienna in your kitchen in no time. Find the recipe here.
Spiced Pear and Pumpkin Pie
With Halloween coming up, pumpkins are making a return to the spotlight. Combined with pears and warming spices, this spiced pear and pumpkin pie is sure to get you in the mood for autumn. Better yet, you can whip up in just six easy steps. Easy as pie! Find the recipe here.
Want to support local?
Head to our Best of Local range to get freshly sourced fruit delivered straight to your door. For extra indulgence, serve your bakes with Clotton Hall Dairy's rich Cheshire clotted cream.
Share This
Related Posts