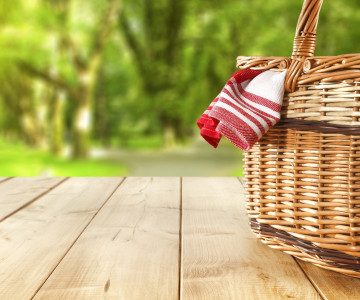 Get on Your Bike – it's Tour De France Time!
The Tour de France has arrived once more; this year the event will start off in the picturesque French island town of Mont Saint Michel at 11:20am (BST) on 2nd July, where 198 cyclists will set off on the gruelling route. The tour will take three weeks to complete and will end in Champs-Élysées in Paris at around 6pm on 24th July.
Cycling Records
This year, the favourite British cyclist to win is Chris Froome – he's already won the event twice and has an impressive record. Talking of records, we've got some wheelie impressive cycling records to take your mind for a spin:
·         The furthest cycled in a whole year – this record was set in 1939 but was so incredibly impressive that it still stands untouched today. In 1939, Tommy Godwin from Stoke on Trent cycled an amazing 75,065 miles in a year – averaging out at 200 miles per day.
·         The furthest cycled in just one hour – this record is set by a name you may well be more familiar with; Sir Bradley Wiggins. In June 2015, he cycled 33.88 miles around a velodrome.
·         Fastest ride between John O'Groats and Lands' End – this famous cycling route is well known in Britain. Many embark on this journey but not many manage to make it in even twice the time of Gethin Butler – who cycled the whole way in an amazing 44 hours, 4 minutes and 20 seconds.
Cycling Recipes
If you've worked up a bit of an appetite after just reading about these exhausting feats of cycling excellence and endurance, then read on: our Lemon Mini Paris-Brest choux pastry is actually named after the Paris to Brest bike race. It's a delicately delicious recipe that looks impressive but isn't too difficult to make. You can see the recipe in full here.
Start Pedalling
You can tune in and watch the tour on ITV4. Keep up to date with all the action using the hashtag #TourDeFrance and support Chris Froome using the hashtag #Froome.
Ready, steady, go!
Share This
Related Posts