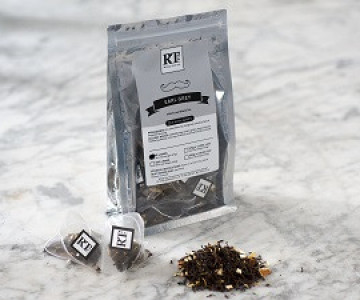 Beau-tea-ful! It's Afternoon Tea Week!
A culinary experience with roots that date back to the 19th century, afternoon tea has become one of the nation's favourite traditions. The perfect mix of sweet and savoury treats, this is one that can be easily recreated at home, especially with the help of our easy recipes by Louis Troyano!
If you'd rather head out for your afternoon tea fix, we've also got a run-down of our favourite places to enjoy. Grab a cuppa and read on…
Brew it yourself
With a little preparation and a handful of delicious recipes, the perfect afternoon tea can be easily enjoyed at home. We've got a mouth-watering range of recipes here, but here are our top picks:
·        Smoked Salmon Scones – a spin on the traditional sweet scone, this adds something a little different to your spread. Team with our locally sourced smoked salmon for best results!
·        Strawberry Shortcakes – make the most of strawberries whilst they're in season and at their best with this recipe.
·        Fruity Eccles Cakes – no northern afternoon tea would be complete without these treats! The combination of buttery pastry and dried fruit makes this a real crowd-pleaser.
Heading out?
If you'd rather be catered for this Afternoon Tea Week, there's plenty on offer around Manchester. Here are our favourites:
·        Fit for a Mad Hatter's Tea Party, Richmond Tea Rooms serve up their afternoon teas in Alice In Wonderland-inspired surroundings.
·        For a real touch of luxury, head to the Midland Hotel. The hotel even launched Manchester's first ever room dedicated solely to afternoon teas last year – what better excuse to give it a try?
·        With views to match the food, Cloud 23 at The Hilton is your best bet! With seasonally changing specials – and even the aforementioned Eccles Cake!
Share This
Related Posts