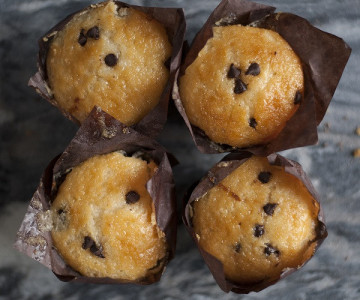 It's Time for Tea!
Here at Creamline, we love to support causes that begin with the letter C: namely charity and community! That's why we're so proud to show our support for the Time for Tea appeal, which brings together both of these.
St Ann's Hospice
Opening its doors over forty years ago, St Ann's Hospice provides care for around 3,000 patients, their families and carers each year across Greater Manchester, who are affected by cancer and non-cancer limiting illness. Delivering services that are special and unique to each individual, the hospice provides care on three sites, as well as in people's own homes, working in partnership with acute hospitals and primary trusts.
Time to Get the Kettle On
The idea of the campaign is to raise awareness of the hospice and the valuable work it does for the community.
As drinking tea is such an ingrained part of life for so many British people, the idea is to make people think about how they often relate tea drinking to difficult moments such as being diagnosed with cancer.
The event will have a range of staff, volunteers and supporters on hand, who will share their experience in breaking news to others. This will be accompanied by quotes, photos and other visual aids to get the audience thinking.
Creamline's Support for St Ann's
We've got a history of working with St Ann's and we're proud to support them on this new project. Late last year, we managed to hit the £100,000 mark in our fundraising efforts.
For their Time for Tea initiative, we're going to be supplying them milk – to help keep those cups of tea flowing! We'll be giving 72 pints to this very worthy cause, during September.
If you'd like to get involved, then head on over to their dedicated page: if you're not a tea drinker, don't worry as you'll be able to get involved through other means like a coffee morning or a cake sale.
Share This
Related Posts