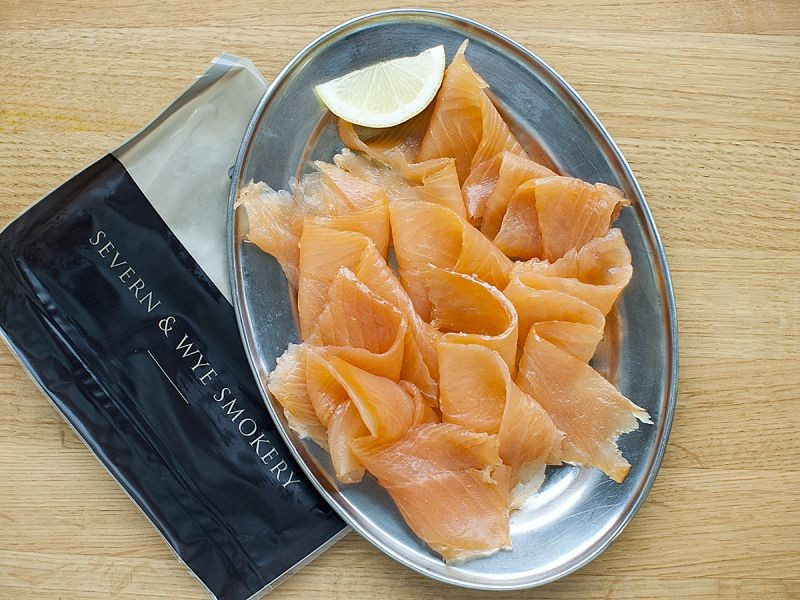 Product Details
Ingredients

Salmon (Salmo Salar) (Fish)
Allergen info

For allergens, see ingredients in bold, may also contain traces of Crustaceans and Molluscs.

Storage instructions

Keep refrigerated 0-4°C. Use by printed on pack.
Although every care has been taken to remove bones, some may remain.
Country of origin
Produced from farmed Scottish (UK) Atlantic Salmon (Salmo Salar).
Smoked Salmon (200g pack)
Expertly prepared smoked salmon, from the award-winning Severn and Wye smoker. Severn and Wye chip their own wood for smoking, which gives this fish a deliciously distinctive taste. Available in a 200g serving.

Price: £7.99 *
Share
* At Creamline we regularly check our prices, updating them on a weekly basis to reflect availability and seasonality. Find out more about our weekly price changes