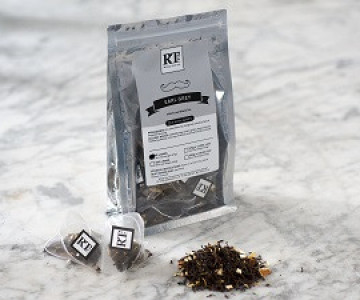 Time for Tea? It's Afternoon Tea Week
It doesn't get much more British than afternoon tea, which will make next week one of the most British weeks - as it's Afternoon Tea Week.
Join us as we look closer at the history of British afternoon tea drinking, where it came from and how you can master the art of teatime!
Brewing up a New Meal
Whilst Britain's enjoyment of tea dates well back before the 19th Century, it was during this era that its popularity really boiled over. It's important to remember at this point in time, there were only commonly two meals eaten per day in Britain: breakfast in the morning and dinner at around 8pm in the evening.
Anna, the seventh Duchess of Bedford, often complained during this era of "having a sinking feeling" during the afternoon. The Duchess combined the ever-so-popular tea drinking with a few snacks to keep fatigue at bay: the concept of afternoon tea was born.
After the Duchess started indulging in afternoon tea on a daily basis, other upper echelons of society soon followed suit – with hotels and promenades across the country servicing afternoon tea. The habit soon filtered down to other areas of society and soon, many were enjoying the delights of afternoon tea.
Afternoon Tea Today
Whilst having afternoon tea may not be as wide spread as it once was, people still enjoy it as an occasional indulgent treat. Read on to find out how to prepare the perfect afternoon tea at home:
·        Cucumber Sandwiches – this classic teatime recipe is simple and makes the perfect light, yet refreshing snack that won't fill you up too much before dinner.
·        Smoked Salmon Scones – here's a scone recipe with a difference – combining delicious smokes salmon to add that extra luxury twist to your afternoon tea.
·        Lemon Drizzle Slices – continuing down the route of delicate flavours; these sweet lemon drizzle delights will inject a little citrus fizz into your afternoon tea.
We hope you have a fantastic Afternoon Tea Week – quick, get the kettle on!
Share This
Related Posts