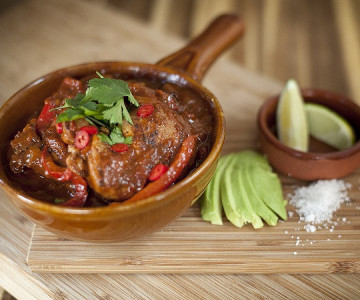 National Obesity Awareness Week: Diets from Around the World
Health and fitness is on many people's agendas at this time of year. With healthier eating the top New Year's Resolution for 2018, and National Obesity Awareness Week this week, what better time to take stock and think about your diet?
Obesity is an epidemic which is affecting many countries around the world, proving a difficult problem to solve. However, not all countries are facing this issue. Thailand, Sri Lanka and Japan have some of the lowest obesity rates worldwide! This week, we'll take a closer look at the cuisine of these countries, for some culinary ideas that are both delicious and healthy.
Thailand
When you think of Thailand, your first thought may be green curry or a pad thai takeaway. As it turns out, the Thai diet is generally very healthy, with plenty of fresh ingredients! Thai curries, for example, are more likely to be vegetable-based, with smaller amounts of meat.
Why not order in some fresh chicken from our Best of Local range, and cook up a delicious Thai-inspired stir fry? Filled with fresh ingredients, we have all the vegetables and herbs you could need on our website.
Sri Lanka
Sri Lankan cuisine has been influenced by many different nations over the years, from Dutch to Malaysian. Sri Lankans tend to stick to boiled or steamed rice and curries – but being an island, it will come as no surprise that fish is often found on the menu. Perhaps their most famous dish is the sour fish curry!
Try this recipe from Jamie Oliver, and make this exotic meal yourself with some fresh monkfish – a wonderfully meaty fish, ideal for this Sri Lankan dish.
Japan
Most of us are familiar with how healthy the Japanese diet is – but why is this the case? Japanese cuisine consists mostly of fresh and unprocessed food; plenty of vegetables and fish. Green tea is also very popular – why not order a bag yourself from our Ellanos range?
A real treat for those who love fish, our sashimi grade tuna loins are perfect for creating some Japanese sushi dishes. A fantastic way to include oily fish in your diet, this is a win-win meal.
Share This
Related Posts