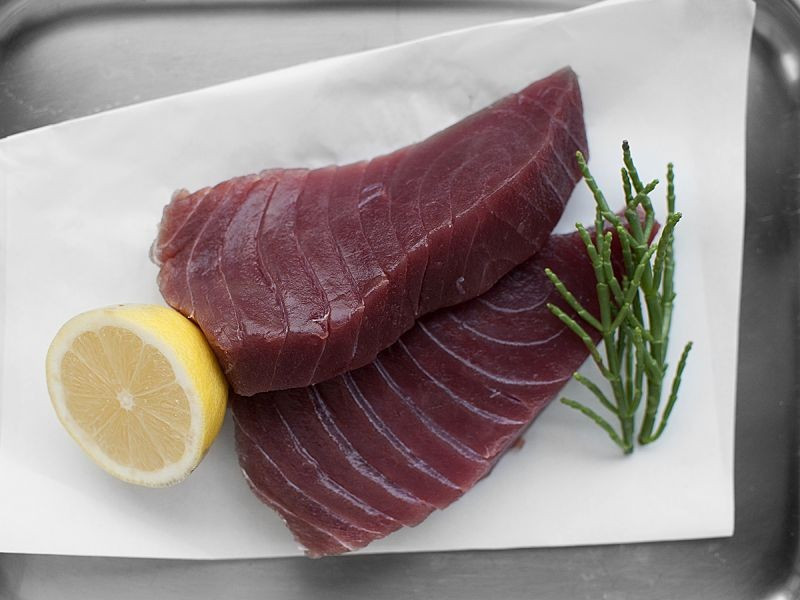 Product Details
Ingredients

Yellowfin Tuna (Thunnus Albacares) (Fish)
Allergen info

For allergens, see ingredients in bold, may also contain traces of Crustaceans and Molluscs.

Storage instructions

Keep refrigerated 0-4°C. Use within 3 days.
Although every care has been taken to remove bones, some may remain.
Country of origin
Produced using Tuna (Thunnus Albacares) caught in Indian Ocean. Production method: line caught
2 Sashimi Grade Tuna Loin (360g)
Unfortunately, you are unable to order fresh fish to be delivered on a Monday or Tuesday morning as we want you to enjoy our range of fish at its freshest
Exclusively sourced yellow fin tuna, these skinless loins are so fresh they can be eaten raw. A real treat for those that love fish.
Price: £13.99
Share