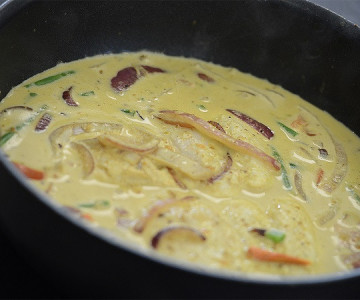 Making a big dhal of National Curry Week!
A dish that the British public have well and truly adopted as their own, National Curry Week is a great excuse to tuck in to this delicious delicacy! First introduced to the UK in the 1700s, the Indian speciality is eaten by around 23 million British people regularly.
Read on to find out more about one of the nation's favourite dishes, and how to use the premium meat from our Best of Local selection for a homemade culinary masterpiece.
British Curry: A History
The curry that we know and love in the UK has been modified from traditional Indian dishes over the years, which isn't surprising when you look at its long history! As early as 1733, curry was served in some coffee houses in London, due to a rising demand from those returning home from India, who couldn't afford to bring their cooks with them.
The first restaurant to serve only Indian food was the Hindoostanee Coffee House, which opened in 1810 in Mayfair, and the popularity only grew from there. There was a sharp increase in the number of curry houses in the 1940s, and then in the 1970s, and today there are an estimated 9000 curry houses and restaurants in the UK!
Meat your match
Curries can be surprising quick to whip up at home, so if you're feeling experimental, you're in the right place! With our Butcher range from Little Pigs, you're spoilt for choice when it comes to choosing your meat. Here are our suggestions:
Share This
Related Posts