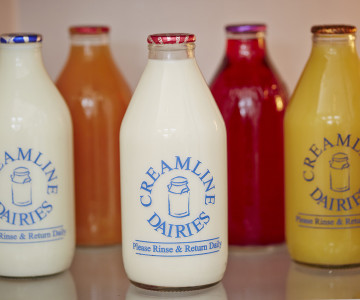 Happy Chinese New Year!
This Friday we'll be waving goodbye to the Year of the Rooster and welcoming in the Year of the Dog. Although often known as 'Chinese' New Year, the event is not just celebrated among Chinese people. A sixth of the world's population will be celebrating their New Year this Friday in Malaysia, Vietnam and Singapore to name but a few.
Year of the Dog
People born in the Year of the Dog are said to be sincere, loyal and decisive, but can count stubbornness and a short temper among their weaknesses! You'd be forgiven for thinking that the year ahead will be a good one for Dogs – but this may not be the case.
According to Chinese astrology, when it's the year of your zodiac animal, this can actually be quite unlucky. You run the risk of offending the 'Tai Sui' or God of Age, so stocking up on jade accessories is recommended, as these are thought to ward off bad luck…
Chopsticks at the ready!
What better occasion to try your hand at some Chinese-inspired recipes? We've got a couple of Creamline original recipes to start you off – stock up on the freshest ingredients with Creamline.
·        Vegetable Wonton Soup – a fantastic option for those meat-free meals, this is quick and easy to make. Full of flavour, this can be seasoned to be as spicy or mild as you like it!
·        Sweet and Sour Chicken – a well-loved favourite, this take on a takeaway classic really packs a punch. Why not use some fresh chicken thighs, prepared by Little Pigs butchers?
·        Chinese Almond Cookies – the perfect way to finish a Chinese New Year's meal, these cookies are a popular treat often found at Chinese bakeries, but are easy to make at home with this recipe.
Share This
Related Posts