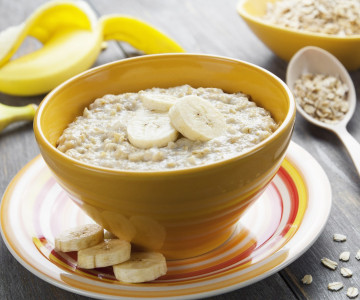 Creamline's Recipe for a Smile
With many of us spending most of our time indoors over the coming weeks, there's never been a better time to roll up your sleeves and put that pinny on!

We've got a range of delicious recipes for you to try out. Sweet, savoury, hearty, healthy; put a smile back on everyone's face with our top four dishes to cook up if you're staying at home.
Blueberry Bakewell Tart Square
The perfect sweet treat to cheer the family up with.
Method:
1. Preheat the oven to 160°C fan/180°C
2. Roll out the pastry to a rectangle just bigger than the tin.
Full recipe here.
Porridge Pick me ups
Just a few suggestions of how you can perk up your morning porridge.
• Brûléed Banana Porridge
• Spiced Apple & Cranberry Porridge
• Crunchy Apple & Cinnamon Porridge
• Date, Coconut, Cinnamon & Pecan Porridge
Full recipe here.
Goat's Cheese and Red Onion Quiche
A deliciously indulgent dinner, that's surprisingly simple to make!
Method:
1. Evenly slice the onions
2. Melt the butter in a sauté pan and add the sugar, vinegar and seasoning
Full recipe here.
Remember to share snaps of your delectable Creamline-inspired dishes with us!
Share This
Related Posts