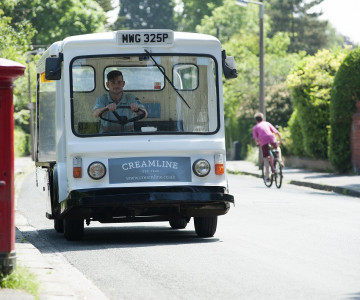 World Egg Day Eggstravaganza
It's very nearly time for World Egg Day, so prepare yourself for some tasty egg recipes and a celebration of those oval shaped wonders. On 14th October, World Egg Day will be celebrating its twentieth anniversary; after coming out of its shell in 1996.
Nutritional Facts – Sunny Side Up
Eggs are packed full of healthy nutrients and macronutrients. They're a fantastic source of protein, for strong bones and muscles, with each chicken egg containing on average six grams of protein. Not to mention that they contain 13 different essential vitamins and minerals; from well-known ones such as vitamin D to the lesser known selenium. Chicken eggs also contain rare antioxidants such as lutein and zeaxanthin, which help protect against the effects of ageing on the body.
How do you like your eggs?
You've heard how eggs are good for you but there's loads of ways to cook eggs and everyone has their favourite. We've compiled some handy tips to help you cook your eggs perfectly, so what are you waiting for? Let's get cracking!
·         The perfect amount of time to cook a poached egg (if you want to keep the yolk runny) is four minutes.
·         Poaching your eggs with a small amount of vinegar helps keep them whole.
·         When scrambling eggs, you might be tempted to do it all in one pan but don't give in to temptation: use a bowl and ensure they're mixed properly.
·         When it comes to scrambling eggs – just remember this formula: cook them low and cook them slow!
·         When frying an egg in butter, let the butter become foamy over the heat rather than just letting it melt – this ensures the right heat.
Time to Whisk It Up
We've got a fantastic recipe for you to try for World Egg Day. Our Ole Omelette is perfect when you're in a hurry. It's packed with veg, so you know you're having a very healthy meal. Cook it 'til it's fluffy for the perfect mouth-watering texture.
Fresh Eggs in Creamline's Online Store
You can get fresh eggs from us. Just head over to our eggs and bread section to find out more about our full offering. Happy #WorldEggDay from everyone at Creamline.
Share This
Related Posts