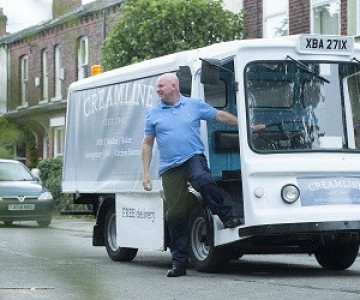 Walk this way...
Did you know that this Friday is Walk to Work Day? Now that the weather is brightening up, it's a great excuse to grab your trainers and swap the morning drive or commute for a brisk walk. Here at Creamline, we're all about eating well, but it's important to keep active too. We've got some tips for how to make the most of Walk to Work Day – and on how to hopefully continue the habit…

·       Get a group. Why not find out if any of your colleagues who live close by would like to walk to work? Not only is walking a great way to start the day, but sharing the walk with someone else is a good opportunity to get to know each other better.
·       Meetings on the go! In a similar vein to a group walk, why not try a 'walk and talk'? instead of sitting around a desk, try a walking meeting around the building or a nearby park. According to some studies, walking can even improve creative thinking.
·       A walking lunch is a great way to fit some exercise in to your day. The benefits of a lunchtime stroll shouldn't be underestimated; one study found that employees who got outside over lunch felt more enthusiastic and relaxed.
Eating on the go
We have some great recipes here at Creamline to help you enjoy a healthy meal on the go. If you're worried about squeezing in meal prep alongside a morning walk, why not try our breakfast granola bars? Make a batch and grab a bar a day for a healthy start.
For lunch, this mini quiche by Luis Troyano is the perfect bite-sized treat for a Midday stroll. Need something sweet to finish? Our orange and cinnamon shortbread biscuits are a tasty treat – and perfect for sharing during that walking meeting!
Happy strolling everyone!
Share This
Related Posts