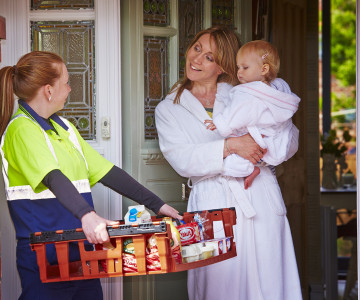 Putting the 'home' in home milk delivery
As we have seen in recent weeks, our home milk delivery service brings much more than just milk to your door - we have looked at other dairy products, locally sourced food and other grocery essentials too.
But next time you are logged into your account, take a look at our home & garden section for some even more surprising items you can add to your basket.
We've put together a collection of essentials for inside and outside the home, in both the summer and winter months.
As the last of the sunny days play out during the weeks to come, we can supply multipurpose compost and mini bark chips for landscaping work - ideal if your summer flowers are dying off and you want to dig some fresh material into your flowerbeds before planting them again.
Once the temperature drops, we have softwood logs available for your open fire or outdoor log burner, which may help you to enjoy some fresh air even on a cold autumn evening.
Buy in bulk to save even more on the purchase price - and click around the other sections of our site for more surprising items you can add to your next home milk delivery.
Share This
Related Posts