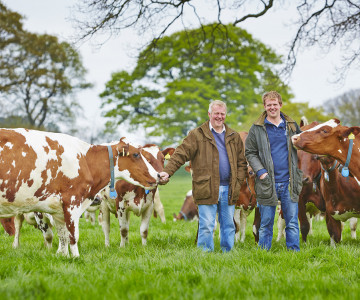 Gloucester residents told to phone the Philippines for local milk delivery
Want to order local milk delivery? If you live in Westgate in Gloucester, you could be one of the Dairy Crest customers who have been told to phone the Philippines for help with your milkman delivery.
Some people who have milk delivered in Westgate were shocked to discover that the 'local' telephone number they dial for customer support is being diverted to Manila.
But it's not a mistake or a scam - the dairy's call centre is now based there, some 7,000 miles away from its depot and its customers.
Conservative councillor Pam Tracey told the Daily Mail: "After all of these years I have decided to stop my milk being delivered. And people in the road have stopped theirs.
"Having to ring the Philippines is diabolical."
Creamline customers can rest assured that our local milk delivery service really is local - and we are rightfully proud of that fact.
Our Eccles dairy is at the heart of our network, with all of our milk supplied by local farmers within around 30 miles.
All of our depot contact details - including telephone numbers, email and postal addresses - are published on our website, along with opening hours throughout the week, so if you need us, you know when we will be there to take your call.
Share This
Related Posts