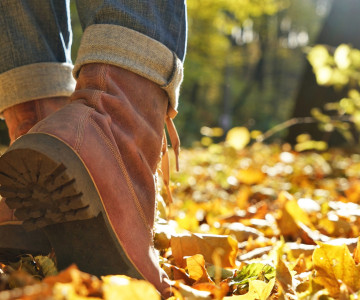 Put your best foot forward this autumn
If there's one thing we can depend on this year, it's the changing seasons. Autumn is well and truly here across Greater Manchester, so time to wrap up warm and put your best foot forward!
We're spoilt for choice when it comes to the great outdoors in the North West, but if you need any further persuasion, studies have shown that a walk for just 30 minutes each day could have huge health benefits.
Here are our top picks for spotting those striking autumn colours this October.
· Fletcher Moss, Didsbury
Proof that you don't have to venture far to enjoy a hearty walk, Fletcher Moss sprawls from the River Mersey to Stenner Woods – it's a great spot for birdwatching too!
· Heaton Park, Prestwich
Keen to beat the crowds? Heaton Park is the biggest park in Manchester, with acres of space for the whole family to stretch their legs.
· Alderley Edge, Cheshire
If you fancy venturing a little further afield, make a beeline for Alderley Edge. There are plenty of different trails to follow and landmarks to spot – ideal for keeping little ones occupied!
Keep fuelled with Creamline
Any hiker worth their salt knows that stocking up with tasty treats is one of the perks of a long walk! Try our Best of Local sweet treats, including Chocolate & Millionaire Flapjack or Choc Chip Muffins (it is National Chocolate Week, after all!).
If you fancy something a little healthier, our Granola Bars are an essential recipe for you to try yourself at home, packed with energy boosting ingredients. Don't forget our fresh fruit produce from Manchester's Smithfield Market too.
Happy rambling!
Share This
Related Posts