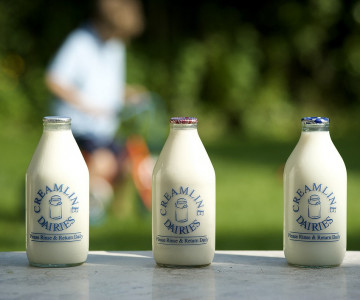 Proms in the Park – or on the Patio!
Proms season is upon us once again – for the coming months we're going to be seeing and hearing a range of classical music played across the nation. The event, which first started in 1895, currently consists of over 70 different concerts, which include famous venues such as the Albert Hall and Cadogan Hall.
Closer to Home
Many of the events themselves can be streamed via the BBC's iPlayer service or if you'd rather just listen, then you can catch them over on BBC Radio 3. To celebrate the ease of enjoying the concerts in the comfort of your own home – we've put together a guide, to help bring the proms from the park to your patio!
Prom Picnics
There's nothing better than enjoying a well-prepared picnic whilst listening to your favourite composer! Read on for tips on preparing the perfect picnic:
·        The advantage of having a picnic in your own garden, means you can go that bit more adventurous with your recipes – a quick walk from the kitchen means you are no longer bogged down with the logistics of trying to avoid squashing food, whilst trying to retain it at a specific temperature!
·        If you're listening out for Spanish music, perhaps from Isaac Albeniz or Manuel De Falla – then we've got the perfect pastry snack for you: these Spanish sausage rolls. Use spicy chorizo in the filling!
·        If you're hoping for something a bit more Italian to accompany something from Vivaldi or Puccini, then you may well like these pesto focaccia sandwiches – a great veggie option and with little mess, as the pesto is baked into the bread.
·        Are Beethoven or Brahms your cup of tea? Well then, we've got the perfect German inspired baked dessert to go with that tea! These strawberry and cinnamon streusel bars are delicious by themselves but serving them with a dollop of cream adds that extra layer of decadence!
We hope you all have a brilliant proms season, wherever you spend it.  
Share This
Related Posts