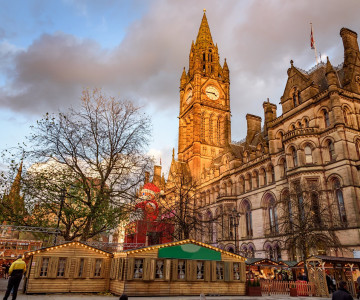 Not Long Until Euro 2016 Kicks-Off
Heads up! It's not long at all now until things starts moving for the Euro 2016 tournament. We're excited to start watching the biggest football event in Europe and the second most watched football event in the world – only the World Cup gets more viewers.
Talking of the World Cup, the Euros event has grown so significantly recently that this next fact might surprise you: this year's Euros is now the same size as the 1994 World Cup, which was held in Brazil; with both events hosting 24 teams.
Euro 2016 Facts
This year's tournament is going to be filled with record breakers and there'll be interesting patterns to watch out for too:
This tournament will see the oldest player in attendance ever at the Euros – both Hungary's Gabor Kiraly and Ireland's Shay Given will be 40 years old when the games start.




Turkey have been on a roll in past tournaments, each time getting better. In 1996 they made the group stage, in 2000 they made it to the quarter final, in 2008 they made it to the semi-final… you'll have to see what 2016 has in store for them!




Euro 2016 has some real star performers taking part. The Welsh player Gareth Bale has scored an amazing 64% of all goals for Wales whilst Zlatan Ibrahimović has scored 58% of Sweden's.



Bon Appetit
We're celebrating the French location for the Euro 2016 tournament with some French recipes. Here we've got two decadently sweet French recipes to share with your fellow fans during the game:
Chocolate and vanilla macarons – these sweet meringue treats are moments of pure delight. They're much easier to make than a lot of people think. You can see Great British Bake Off finalist Luis Troyano's

recipe here

.




Lemon Mini Paris Brest – this pastry was originally created to celebrate the Paris – Brest cycle race in 1910. Over a century later, it's been shown to truly stand the test of time - the proof is in the pudding. See another one of Luis'

recipes here

.



Eat Like an Athlete
Professional footballers need to carefully think about what they eat to deliver their best performance on the pitch. This includes eating enough protein (like that found in milk) to help build muscle and repair injuries. It also means eating fruit and veg, as they're packed with vitamins.
You can get your healthy eating goals on track with us by ordering from us. We deliver plenty of dairy food stuff packed with protein: from milk to mature cheddar. We've also got fruit and veg boxes to keep you topped up every week, ensuring you never have to go into extra time.
See the full range here: http://www.creamline.co.uk/

Share This
Related Posts