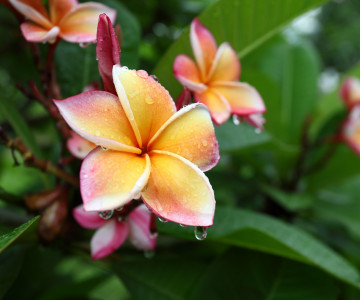 National Allotment Week
It's National Allotment Week and we're celebrating all things allotment related. The theme of this year's event is inclusion. The National Allotment Society, who run the event, want maintaining allotments to be open to all members of society, if they so choose– regardless of their employment status, age, race, religion, ability and cultural background.
The National Allotment Society see allotments as offering people a chance to manage and grow their own plot, even if they do not own their own land. They're keen to promote allotments as places that can be specially adapted for specific groups – for example for people with disabilities, for schoolchildren, for the bereaved, for those with mental health issues or for those with post-traumatic stress disorders from war-torn areas.
From Seed to Plate
For many people, allotments mean growing fruit and veg. Those on allotments are often familiar with growing a few root vegetables and perhaps a few citrus fruit, if they've got a greenhouse. We think that growing fruit and vegetables is a great way to see the lifecycle of plants in action.
There's often a long waiting list for allotments, especially in cities where one can often expect to wait multiple years before they have the chance to rent an allotment. Of course, even if you're lucky enough to have your own allotment: you won't be able to grow produce all year but thankfully our fruit and veg boxes are available all year around.
In our fruit and veg boxes, we also offer many products that aren't possible to grow in a British allotment – take for example bananas, you don't see many of them growing in Bramhall! Also, quantity becomes a challenge with allotment growing – you won't be able to sustain yourself all year with allotment grown produce, but thankfully we can!
Support local with Creamline fruit & veg
Helping the people of Manchester support their local market, whilst reaching their five fruit & veg – Creamline brings allotment fresh produce, straight to your door.
Head to our shopping pages to get picking: http://www.creamline.co.uk/shop/fruit-and-veg
Share This
Related Posts