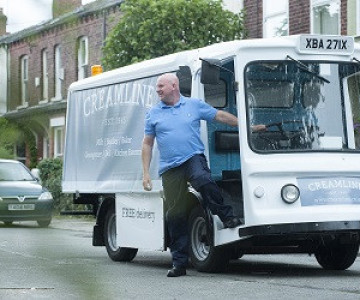 Get On Your Bike, It's Time for the Tour de France
The annual Tour de France cycle race begins on Saturday 1st July, starting from Düsseldorf in Germany. The race will continue for most of July: travelling through Germany and Belgium before entering France, where the majority of the race will take place. It will end on 23rd July at the Champs-Élysées in Paris: in keeping with tradition since 1975.
Read on for more information about the race, how you can get involved in cycling in your own area and tips on how to stay healthy.
Getting Started
Whilst the tradition of ending the race at the Champs-Élysées might have started in 1975, the race dates back to 1903 and has now been running for 114 years, with 2017 marking the 103rd event.
·        The race has varied in the past: in 1926, it covered a gruelling 3570 miles – the longest distance ever covered!
·        Over 12 million spectators are expected to line the route – officially making the race the most well attended sporting event in the world.
·        The race is also watched by many spectators around the world – around half the world's population are expected to tune in to catch some of the stages of the event.
Get Your Own Wheels Turning
Whilst watching the Tour de France is brilliant, it's also great to get on your own bike. There are loads of ways to get you and your family active:
·        Explore: whether you're a town or country mouse, there are loads of cycle paths and trails you can explore in your areas, see here for a comprehensive list.
·        Get social: if you're going to be cycling alone but would rather do so in a group, just search for a Let's Ride group near you to get involved.
·        Motivate: if you need a bit of a push to get you started, why not search for a charity bike ride in your area? Knowing you're raising money for a good cause will give you a motivational push to get going.
Meals on Wheels
When it comes to cycling, it's important to keep energy levels high, so you don't feel the slump. We've got loads of fantastic energy boosting treats over on our website: why not try our granola breakfast bar for fast fuel or if you've got time to park your bike, then try out these South American inspired chicken and avocado arepas. 
Share This
Related Posts