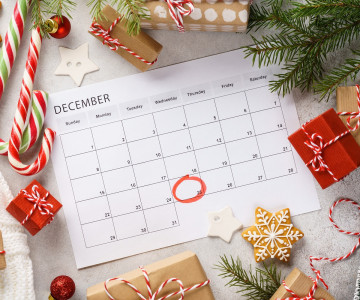 Get Your Dancing Shoes On, It's Nearly Time for Eurovision!
It's nearly Eurovision time again, so before you sit down with your friends and family to watch this annual music event – you should read more about Eurovision, so you can impress the others glued to the TV.
Eurovision History
When you think of Eurovision, you probably think of neon outfits and corny pop music. Perhaps Bucks Fizz, highly animated dancing and lots of glitter. Well, Eurovision started in a slightly different time, before all this became the norm. Believe it or not - there was even a time when Eurovision was taken seriously!
Eurovision was first started all the way back in 1956, as an experiment to see just how far live television could be taken. The first ever contest was held in Switzerland and it must have been helped by a home crowd because they also won it. You can view the winning song here.
Now Eurovision is in its sixtieth year, it's worth thinking about what the world looked like in 1956: the world had a population of only 2.8 billion (as oppose to today's 7.1 billion). Morocco only just gained independence from France and Marilyn Monroe met the Queen; both of whom were both only 30 at the time.
European Recipes
To celebrate all things European, we've selected a few different European recipes for you to try out:

      Ah crème brulee – or as it's translated: burnt crème (yup, we can see why everyone says it in French too!) This delicious sweet treat is sure to turn a few heads when served up at any Eurovision party – you can view the

full recipe here.



        

Olè olè. Here a recipe to keep you well fed before you sit down to your Eurovision marathon. This hearty Spanish omelette will have you full up and satisfied in front of the sofa in no time at all. Before you know it, you'll be answering "manana" to everything and a siesta might be on the cards…

See it in full here

.
Eurovision at Creamline
We've got a massive range of goods to keep you well stocked for your Eurovision parties. Just head on over to the site to find what you need: www.creamline.co.uk
Just don't expect your roundsman to deliver it dancing!
Share This
Related Posts