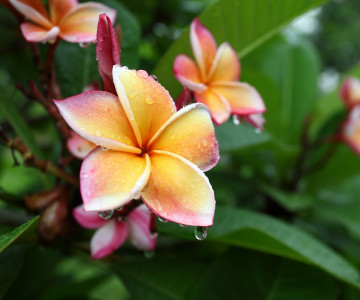 How does your garden grow?
Summer is here and at Creamline we're turning our thoughts towards a spot of gardening! As the last year has proven, gardens can be a real sanctuary, a place to play, study, work, and unwind at a time when we couldn't leave our homes.
To enjoy our gardens to the fullest, it's important that we give them plenty of TLC. Through our Daily Essentials range, we can deliver a range of gardening products straight to your door, so you can keep a green and healthy garden all summer long!
Taking the heavy lifting out of gardening
Fertilisers and compost can help plants to grow well and quickly. Our Growise Growmore + Fertiliser blend is specially formulated to offer gardeners a complete fertiliser for use on grass, flowerbeds and more. If you want to venture into growing your own fruit and vegetables, Durstons Growing Bags are a fantastic option. Suitable for use in a space as large as a greenhouse or as small as a patio, Durston's growing bags offer soil rich in nutrients to encourage healthy growth.
The Big Bee Challenge
If Radio 2's bee campaign has got you thinking about how you can help your local bee population, then looking close to home is a great place to start! From introducing new flowers, to setting aside a place for them to drink and rest, our gardens can become the perfect place for them to thrive.
Feed the birds
If you want to share your garden with some feathered friends, then Feldy Premium Wild Bird Seed may be just what you're looking for. Containing a mix of high-quality seeds and grains, this wild bird seed will provide a high energy boost for a variety of hungry birds. Keen bird watchers may wish to choose Feldy Wild Bird Sunflower Hearts instead, a favourite with Blackcaps, Goldfinches, Thrushes and more!
Practical and pretty
At Creamline, we strive to take the heavy lifting out of gardening so that you can sit back and reap (sorry!) the benefits. Delivered straight to your door, Durstons Landscape Mini Chip Bark helps to retain moisture and suppress the growth of weeds. The chip bark also provides decorative ground cover, meaning you can make your garden entirely unique to you.
Share This
Related Posts