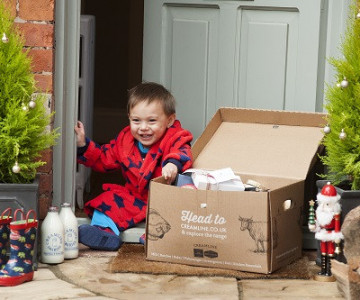 Have yourself a merry little Christmas…
Sometimes, keeping the whole family happy at Christmas can be easier said than done! With just 2 weeks to go until the day itself, your thoughts may be turning to filling the cupboards and fine-tuning your menu. If you're hosting this year, we've got a few tips and tricks up our sleeve to help your day go smoothly, and keep everyone happy from the tiny tots to great-grandparents!
Prepare, prepare, prepare
Leaving things to the last minute can cause havoc at Christmas. Although it can sometimes be tempting to stick your head in the sand, anything you can do in advance, do it! Wrap presents as soon as they're bought and stow them away – hiding them from prying eyes, too. Head to the shops now and buy non-perishables to stock up with, and make sure you've got all the cutlery, place settings and glasses you'll need.
Think about who to invite
Although inviting close family may go without saying, it's important to not to overdo it. Think about your space and how many you can cater for logistically. Don't forget to rope in a co-host too to help share the burden and delegate anything that can be delegated!
Keeping little ones happy
Whilst it can be the most magical time of year for kids, doing the rounds with family visits and late nights can all take its toll. Our quick tips include limiting sugar and sticking to healthy, regular meals, avoiding dips in appetite and sugar rushes! Getting outside and making the most of time off during the festive period is important too – and will tire little ones out in time for bedtime.
Don't forget that the Creamline team are here to help this Christmas! You can select your items from our Christmas Range here and start placing your Christmas orders online now for delivery across the rest of the month. Don't forget - you can enjoy 20% off your Creamline Christmas roast by using the Best of Local online code ROAST (terms and conditions apply).
Share This
Related Posts