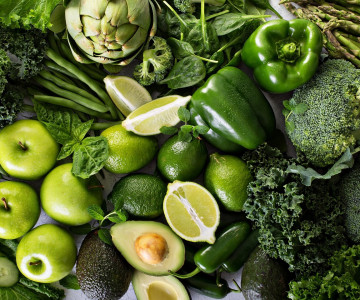 Getting stuck into BNF Healthy Eating Week!
Changing eating habits for the better can sometimes seem like a challenge. In light of this, the British Nutrition Foundation is holding a Healthy Eating Week, with their top 5 health challenges! Since 1967 the charity has been educating the nation about food and nutrition, and this week they're focussing on some of the things we might find trickiest when it comes to living a healthy lifestyle. Luckily Creamline is also here to help, with our delicious fresh produce and recipes. Read on, and tackle the BNF's challenges for yourself!
·        Have breakfast. According to the BNF, breakfast helps kick start your day, is associated with improved cognitive performance and helps to reduce snacking. They recommend breakfast foods which are high in fibre – our porridge pick me ups are a fantastic way to cook up something tasty for your morning meal. Alternatively, try our eggs benedict for a breakfast rich in protein.
·        Have 5 a day. This is one we've all heard before, but how many of us regularly hit our target? The BNF say that fruit and vegetables can help reduce the risk of developing chronic health problems, such as heart disease, stroke and some cancers. Dried fruit, frozen fruit and veg and juices all count – why not browse the Greengrocer section of our Best of Local range, and include some fresh local produce in your next delivery?
·        Drink plenty. It is recommended that we have 6-8 drinks every day! According to the BNF, mild dehydration can make it difficult to concentrate, and can cause headaches and tiredness. Water is recommended as the best option for regular drinks, however low fat milks, and tea and coffee make great healthier options.
The BNF are also challenging us to get active and ultimately to make long-term changes this week – we'd love to see your efforts on Twitter, Facebook and Instagram!
Share This
Related Posts