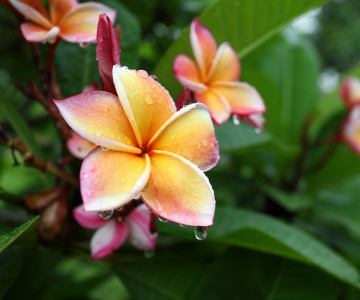 Get Fresh as a Daisy with Creamline!
We're always thinking ahead here at Creamline – to what we hope will be a long, sunny summer. Imagine a warm summer's day out in the garden. What do you think of? The feeling of the warm sun shining on your skin, a cool breeze and a beautiful scent of summertime flowers hanging lazily in the air.
Whilst we'd love to be able to, we can't control the weather but we can certainly get you on your way to get those flowers growing and getting your garden looking lush and green!
Get Growing
We've currently got some fantastic deals in our Home and Garden section:
Have you ever had to carry a big, bulky and heavy bag of compost with you from the garden centre to the car? Only to find out along the way it has developed slight tear on it and there's now soil all over your boot? Well, if you want to skip all that fuss and have someone else do all the hard work – then head on over to the site.
We've got a great deal on three 50 litre bags of compost, reduced to £11.99
Flower Power
Want maximum growth with minimal effort? You should try out our Growise Growing Bags. They have all the compost ready for you, so you can open them up and place your seeds inside. Then, all you have to do is water them and they're good to go!
Even better, you can get three bags for the offer price of £5.99
Organise Your Garden
Are you always looking for a quiet spot in the garden, whilst your children love to run around? Use different textures, such as bark to introduce zoning into your outdoor space. Perhaps you could have one for the kids, another for the flower beds and one more for the BBQ.
Our mini chip bark is soft and water absorbent. Perfect for keeping your kids safe and your garden dry. Get three 100 litre bags of landscape mini chip bark for only £18.49.
So what are you waiting for? Make your neighbours green with envy! Head on over to www.creamline.co.uk/shop/home-garden
Share This
Related Posts