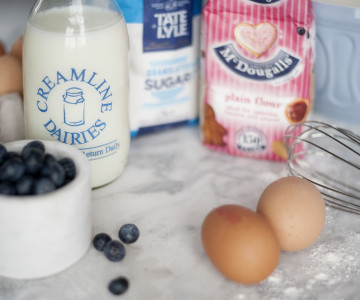 Get Baking for Macmillan Coffee Morning
At Creamline, we love supporting a good cause and the Macmillan coffee mornings are exactly that. They're a fantastic yet simple way to raise money and awareness for a very worthwhile cause. The team at Macmillan have made it really easy to either attend your local coffee morning – or if you're feeling a bit more adventurous; hosting your own!
The Concept
Hot drinks are a great way to bring people together, there's nothing better than catching up over a nice warm cup of tea or coffee. That's what these coffee mornings are supposed to be all about – talking. When it comes to cancer, talking can really help– whether it is they themselves that have been diagnosed or someone they know.
I want to get involved!
If you're reading this and want to know how you can get involved, then read on because Macmillan have made it really simple.
If you're looking to host your own coffee morning, then you can request a pack directly from Macmillan. It includes everything you need to plan and host your own morning. You've not got long though, so order sooner rather than later!
If you'd like to attend a coffee morning but you don't know where your nearest coffee morning is, then don't worry because Macmillan have got an interactive map on their website. From here all you need to do is type in your location; they'll tell you when and where you can find the closest one to you.
Recipes for Coffee Mornings
A few sweet treats never go amiss paired with a cup of tea or coffee, plus you'll be popular if you take enough to share around at a coffee morning! We teamed up with Great British Bake Off finalist Luis Troyano to put together some fun recipes for our website. You can browse them all at your own leisure but to give you a bit of a sneak peek: we've got delicious dainty chocolate and vanilla macarons. Luis has also shared some local favourites too, here's the well known and loved Eccles cake.
Share This
Related Posts