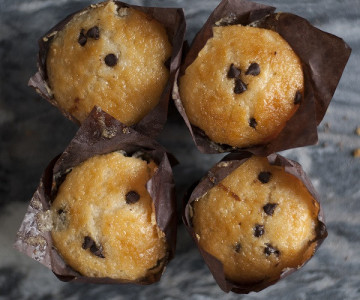 Frosting at the ready: It's National Cupcake Week!
Organised by British Baker magazine, National Cupcake Week is currently in full swing! Cupcakes have taken the culinary world by storm over the last few years, so in this week's blog post we'll be taking a closer look at the sweet treat and giving you some fun recipe ideas.
Fun Facts
Despite the many incarnations you can find the cupcake in these days, its origins were quite humble! The term was first used in the late 1800s, to describe a cake made from ingredients measured by – you guessed it – the cupful. The name is twofold, however, as the cakes were baked in individual cups or moulds, and so took their name from the cups they were baked in, too! The cakes were revolutionary, as they set a trend for measuring out ingredients, rather than weighing them.
The popularity of cupcakes really took off around 15 years ago, and they're loved so much that some couples even choose cupcakes over a traditional wedding cake these days!
Recipe ideas
A sure-fire crowd pleaser, baking cupcakes is a great way to get kids involved in the kitchen. There are endless ways to mix up the recipes, but here are some of our favourite ideas.
·         Carrot Cake – at only 57 calories, these are high in protein and take only 30 minutes to make!
·         Chocolate Cupcakes – every batch of cupcakes needs a chocolate version, and this recipe from Mary Berry doesn't disappoint.
·         Easy Little Pandas – these treats are easy to make, look fantastic and are ideal for children's parties.
Last minute baking? Don't forget that you can order your milk and eggs from our Daily Essentials range before 9pm for next-day delivery!
Share This
Related Posts