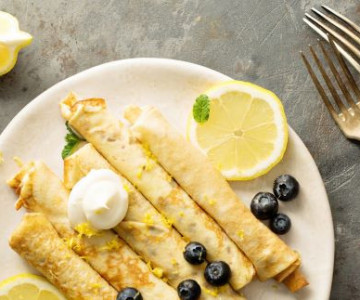 Flip, flip, hooray, it's Pancake Day!
Shrove Tuesday is right around the corner (21st February), which means it's time to sink your teeth into some glorious stacks of pancakes. You don't want to risk Pancake Day becoming a flop, so we've complied our top tips to get you on your way to becoming a professional pancake flipper. That's not forgetting the foundations of Pancake Day itself – making sure you're stocked up the finest ingredients and toppings! With our special offer pancake packs, you can be sure to make it your tastiest Pancake Day yet. Let's flip into our top tips…
5 top tips for making the perfect pancakes
Let the batter rest
Simply letting the batter rest may be the secret to better pancakes. Why, you ask? Resting the batter allows time for the flour to hydrate and soften with the milk, which dissolves any lumps (one of the biggest let downs for pancakes – unless you're scraping batter off the ceiling that is!). Rest your batter for at least 30 minutes (or even overnight) to 'relax' the gluten in the flour, making your pancakes less tough and more tender – thanks food science! You'll also want to pour your batter from a jug as it's much easier (and less messy!) than manoeuvring a ladle.
Use the right pan and let it heat up properly
If you can, make sure you use a cast iron pan. Cast iron's ability to retain heat and distribute it evenly makes it an ideal pick for pancakes. But before your batter hits the pan, make sure that the entire surface of the pan is evenly heated and your butter is melted by heating it up thoroughly to a consistent temperature. With a cast iron pan, you'll have pancakes with a gorgeous crispy texture and golden brown colour.
Know when your pancakes are done
Recipes tend to guide on how long to cook pancakes for but this can depend on the size of your pancake and the temperature of your pan – or if you fancy freestyling it…
You can tell your pancake is ready to flip when bubbles start to appear on the uncooked side. When both sides are golden brown, they're ready for eating – it's all about the visual cues from the pancakes themselves!
Perfect your flipping technique
Before you start flipping, make sure your pancake's ready for airtime by gently shaking the pan and using a spatula to loosen it.
Use both hands to lift the pan up and tilt it slightly forward, so it's about 3 inches off the hob. Your loosened pancake should be resting on the rim of your pan but make sure it's not sliding out of it.
Now, the actual flip is all in your wrist movement. There's no need to use your entire arm to flip the pancake, simply flick your wrists quickly in an upward movement. It's similar to how you'd flip a stir fry, but only flip the once on each side - flipping the pancake multiple times can toughen its texture.
Toppings can make or break a pancake, though the type of toppings you choose for your pancakes is very subjective of course… That's why we've got both savoury lovers and sweet tooths covered with our special offer pancake packs. Here's what's on offer for Shrove Tuesday, including only the very best local foods:
Sweeten up your Pancake Day with a pairing of juicy, tangy strawberries and blueberries, soft bananas and lemons. With Longley Farm whipping cream included in the pack, you can add a touch of luxury to your stack of fruity pancakes.
Order yours here.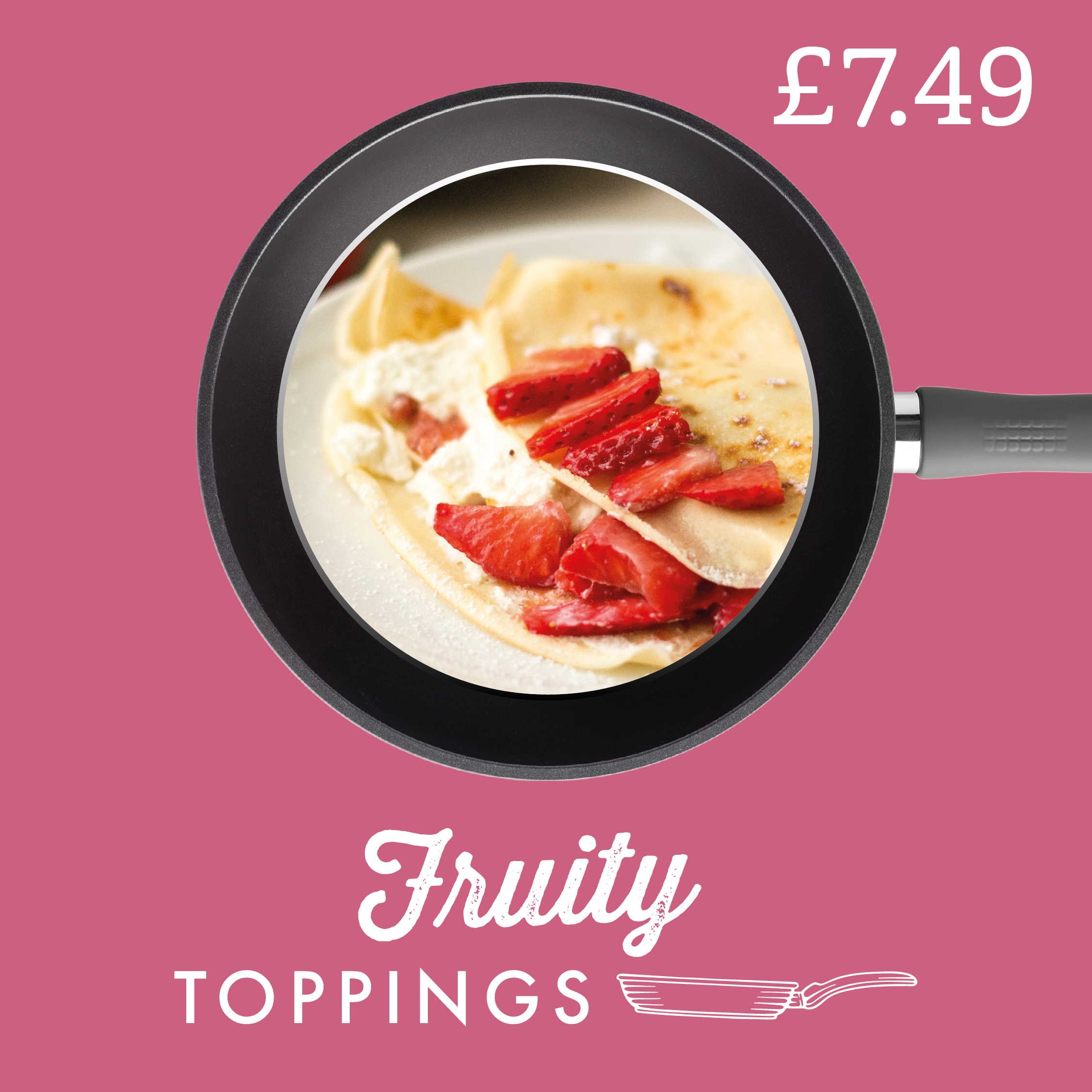 If you're a fan of savoury pancakes, you're not alone – from India to Japan to Russia, savoury pancakes are the go-to for many people across the world.
In this pack, you'll find flavourful, earthy mushrooms handpicked from local markets, premium quality bacon from Little Pigs and a Black Bob mature cheddar cheese truckle from The Cheshire Cheese Company.
Order yours here.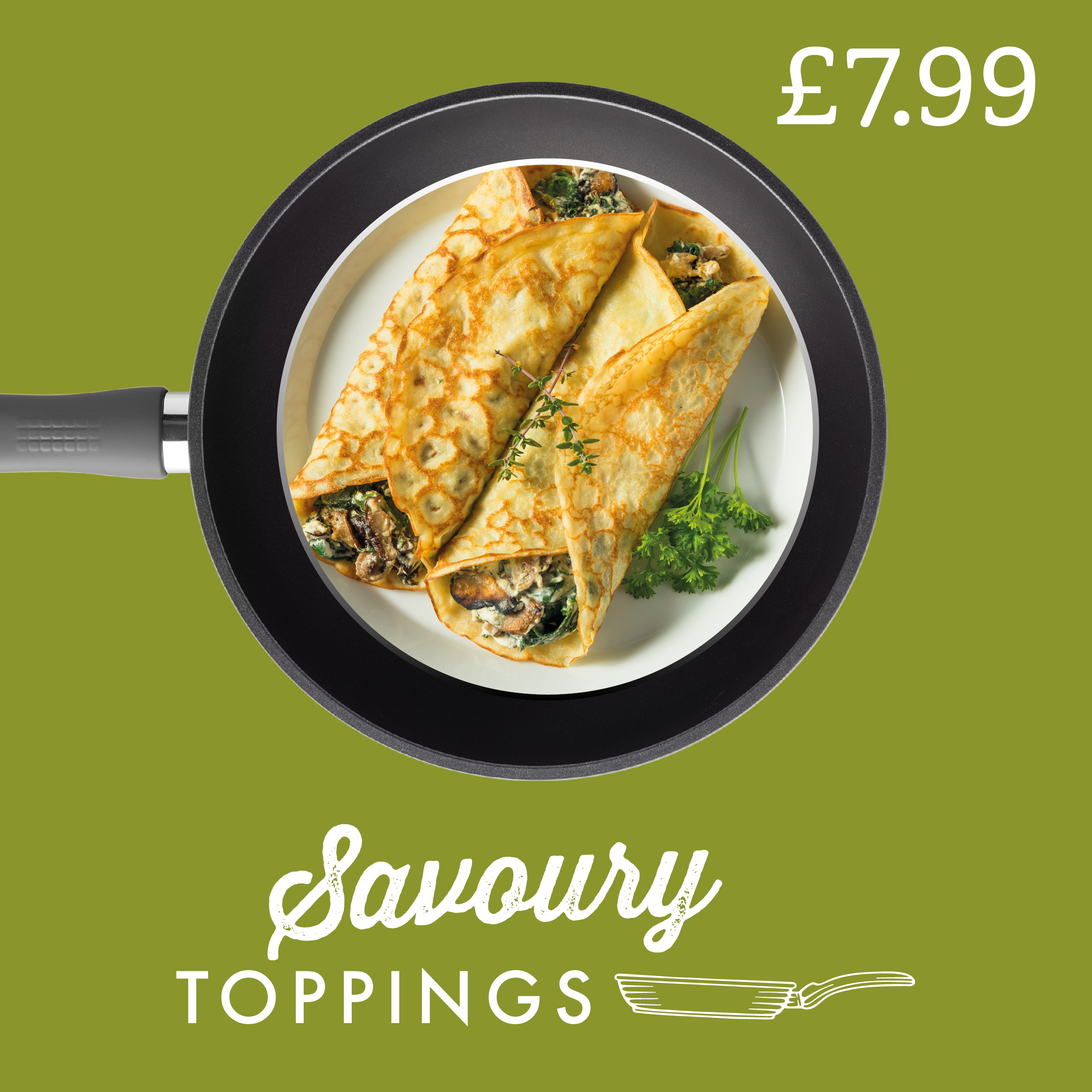 Name a better duo than chocolate and banana on pancakes! Slattery's chocolate callets make for the prettiest and tastiest touch to the top of your pancakes, and are even more delightful melted…
Order yours here.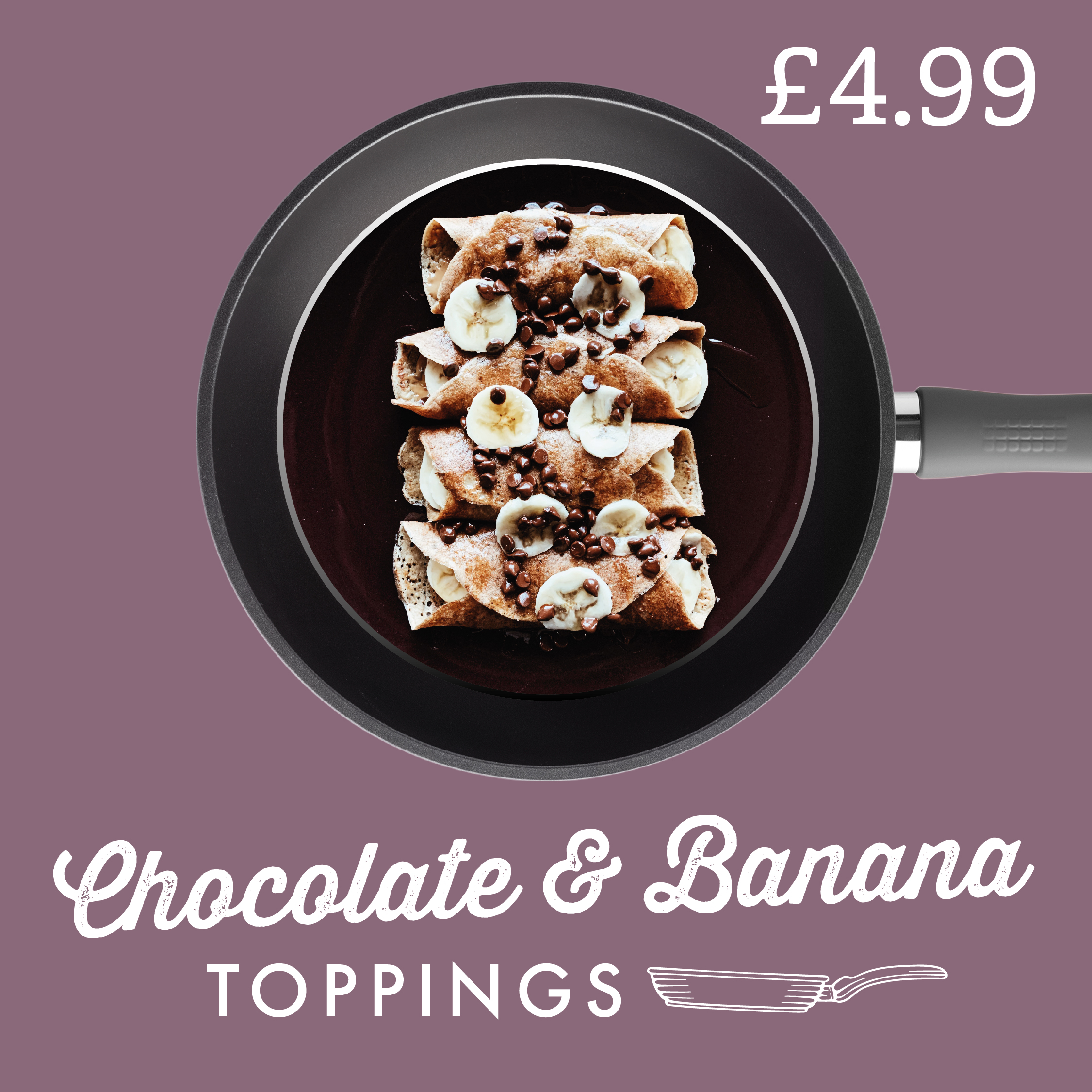 Our Pancake Day Essentials Pack is the ideal foundation for your Pancake Day that's perfect for the whole family. This essentials bundle pack includes all you need for a smooth, delicious batter and includes a pint of our fresh locally-sourced semi-skimmed milk, flour, eggs – not forgetting lemons for squeezing on classic British pancakes.
Order yours here.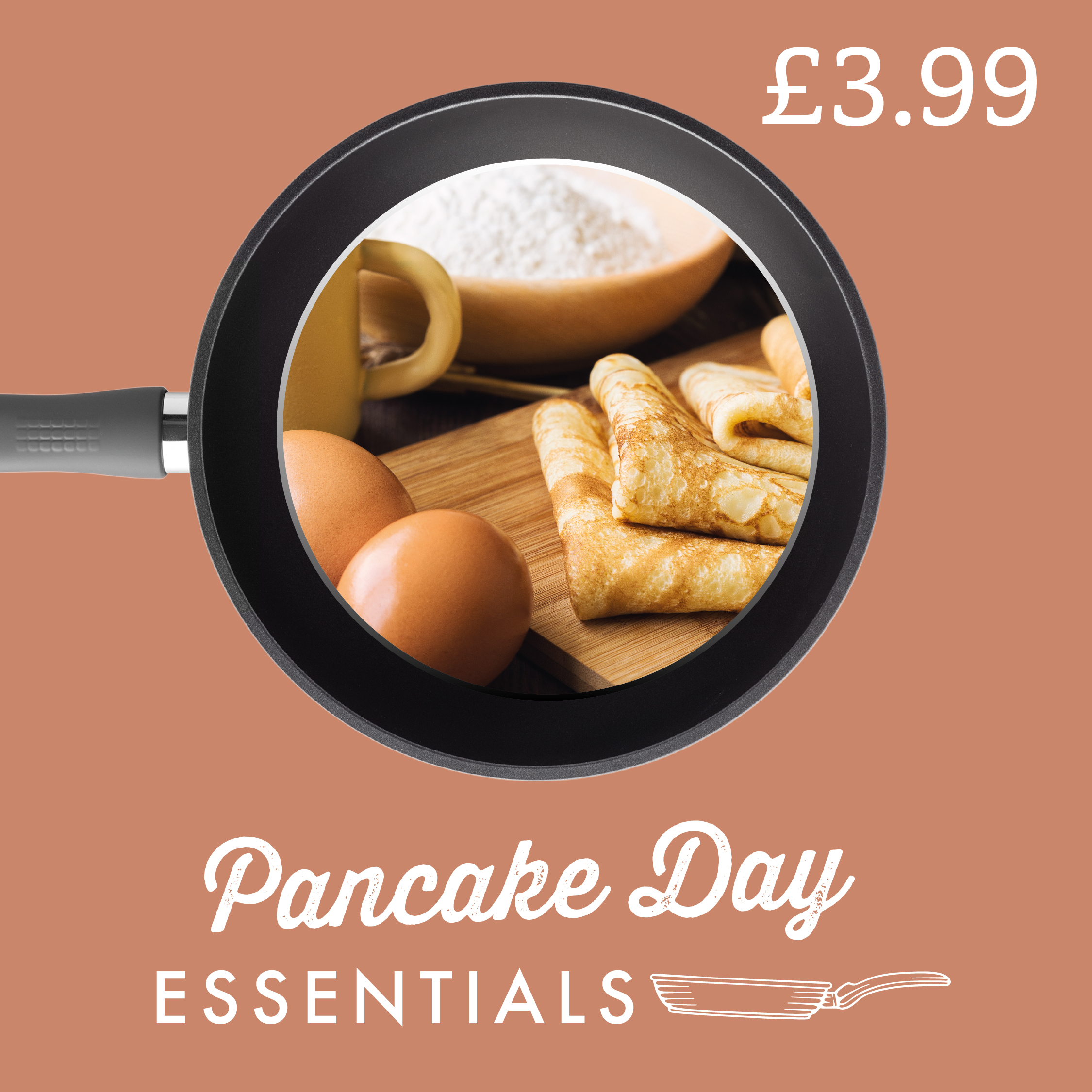 Share This
Related Posts