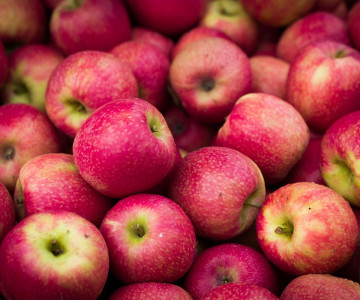 Eating seasonally with Creamline
Here at Creamline, we're all about great food. We believe food tastes better when it's local, fresh and delivered straight to your door! But did you know that there also are lots of benefits to eating seasonally? Each season offers up a delicious range of fresh produce, and is a great excuse to switch up your diet with new recipes and ingredients.
Among the many reasons for eating seasonally, the first is the argument that seasonal produce tastes better. Fruit and vegetables that have been naturally ripened have a better flavour, as they haven't been chilled and transported for hundreds of miles.
For the same reason, foods that are in season also offer up a higher nutritional value, because less time spent in transport, means more vitamins are retained. It goes without saying that the reduced mileage that comes with eating seasonally, means that your food shop is kinder to the planet.
What can I eat in February?
There is a huge variety of winter veg that is at its peak in February. Cauliflower, leek, cabbage and kale are all in season now, and can be ordered fresh and local from Creamline here.
If you need some culinary inspiration, why not try one of our recipes?
·        Crispy parsnip croquettes – parsnips are a winter favourite. Why not try something a little different with our croquette recipe? Crispy and creamy, these make a delicious side dish.
·        Seafood chowder – mussels are in season from September to March, which makes February an ideal time to include some in your diet. Our warming chowder recipe is perfect for chilly days – why not include some seasonal clams or cockles too? 
Share This
Related Posts