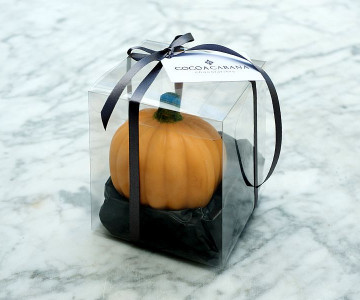 Eat, drink and be scary!
It's the most frightful time of the year again! Time to polish off your pumpkins and stock up on treats. But have you ever wondered why we celebrate this event? Why do we dress up as ghosts and witches? Why the tradition of trick or treating? And why do we carve pumpkins? Read on to find out, if you dare…
The History of Halloween
You would be forgiven for thinking that Halloween was first celebrated across the pond – however, it can actually be traced all the way back to the festival of Samhain, celebrated by Celts who lived in Europe around 2000 years ago! The day was marked as it heralded the arrival of winter – a dark, cold time of year that was often associated with death. They believed that, on the night of 31st October, spirits and ghosts returned to earth...
The Celtic people even wore costumes – usually animal heads and skins! Since this time, people have continued the tradition, and sometimes the poor would dress up and beg from door to door in exchange for songs or prayers – hence, trick or treating. As for pumpkins, this practice was originally believed to ward off evil spirits – though we're not sure it deters trick or treaters these days!
Creepily delicious recipes
If all this spooky knowledge has left you hungry for more, why not try some of our autumnal treats? Delicious homemade alternatives to all those sweets!
·         Perfect Parkin – a traditional treat for this time of year! Did you know that the scrumptious cake first originated in northern England? Even better, make it this week and it will have matured to perfection by Bonfire Night!
·         Pumpkin Pie – don't throw away your pumpkin carvings! Make use of them with this delicious recipe. We've suggested adding pears for a tasty spin on the original!
·         Toffee apples – no Halloween celebration is complete without these. Apples are traditionally harvested at this time of year, which is why they are the ideal seasonal treat!
We hope you have an un-BOO-lievably good Halloween!
Share This
Related Posts