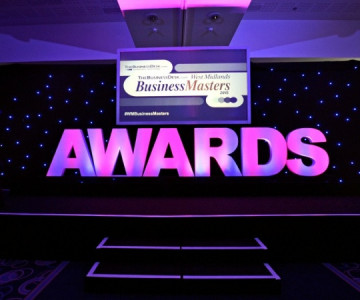 Creamline is Cream of the Crop at Business Masters Award
Eagled eye followers of Creamline's Twitter page might have spotted that last week we headed to Business Desk's annual award ceremony. Nominated for the Business Masters Pride /CSR category, we are delighted to announce that not only were we shortlisted, but that we actually won!
The event was a great celebration of businesses in the North West, hosted by BBC Breakfast's Dan Walker and joined by guest speaker Kevin Keegan – who kept the crowds entertained.
Having beat off some brilliant competition from other contenders in the category, such as Sale Sharks Community Trust, Faith in Nature and Angel Solutions, we were incredibly proud to take the trophy back to the Creamline team.
At Creamline we've experienced first-hand how important community initiatives are to an area. Which is why we've launched The Cream of the Community award scheme, along with the long-established Creamline Lottery, which has awarded tens of thousands of pounds to local causes – including Francis House, St Ann's Hospice and Cre8, the Macclesfield Christina youth and community programme.
With this year's Cream of the Community award scheme now closed, keep an eye out for news of the chosen winner in next week's post – to see if you recognise your local unsung hero. 
Share This
Related Posts