Crafty asparagus creations
Packed full of fibre, folate and vitamins A, C, E and K, asparagus is bursting with nutrients and it's best to grab a bunch while it's in season. We're not the only ones that enjoy basking in the sun - seasonal fruits and vegetables that naturally ripen in the sun are fresher and tastier, plus it's been found that they have the most nutritional value! By making the most of in-season fruit and veggies, you're also cutting down on crucial food miles.
With these three crafty creations, there's no reason why this delicate vegetable should be a side-lined dish - so grab yourself a bunch from our greengrocer aisle and get crafty!
Asparagus with toasted almonds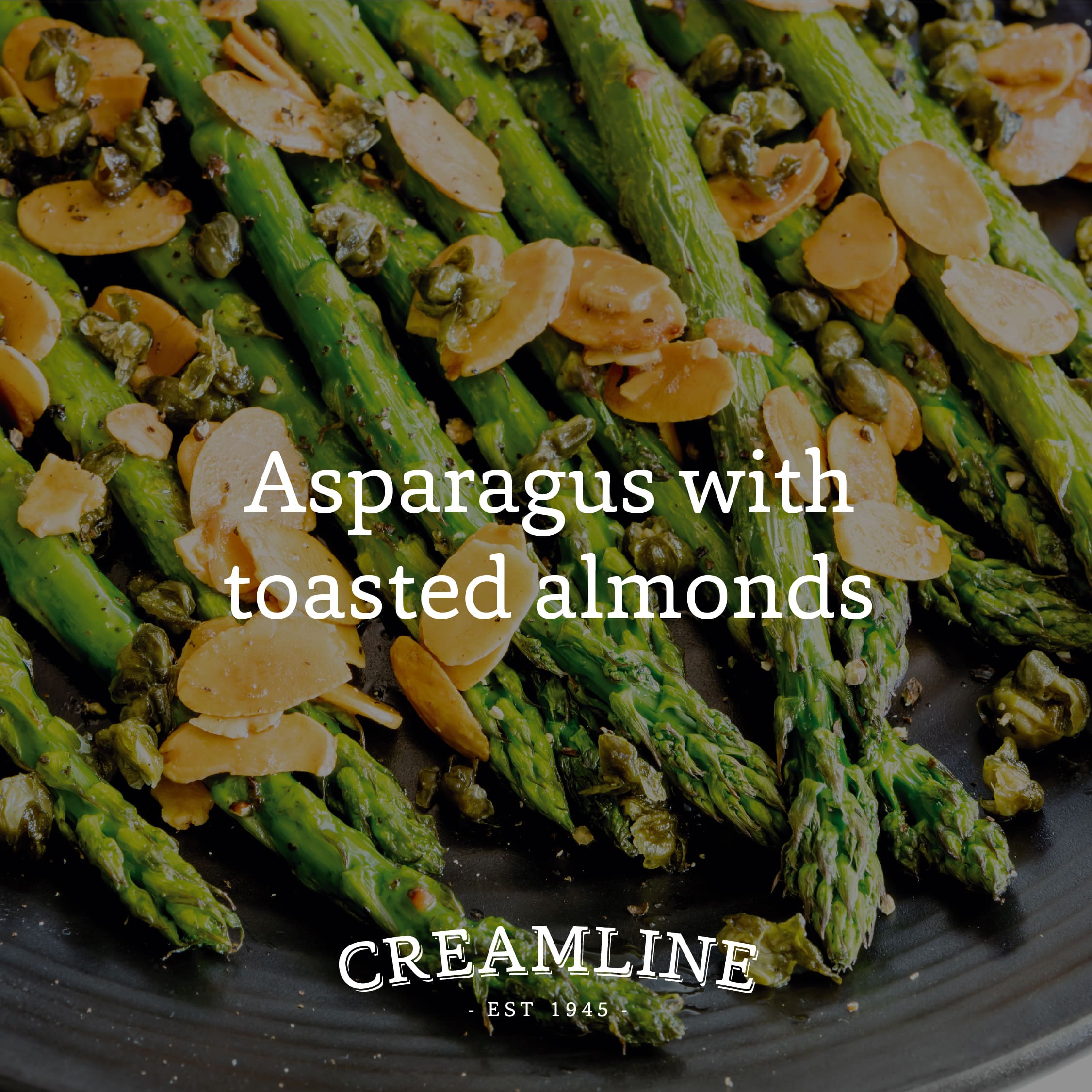 The sweet flavours of boiled asparagus pairs perfectly with the nutty undertones of almonds. After you've boiled the asparagus until tender and bright green, for about 3 minutes, sauté flaked almonds in olive oil for 30 seconds. Next add garlic and the boiled asparagus, either chopped into 4cm pieces or as spears, and season with salt and pepper. Make sure to stir often, until the garlic and almonds are golden and the asparagus is browning. For a deliciously creamy texture, add in a knob of butter at the end and gently cook until the butter reduces and season again before serving.
Creamy asparagus soup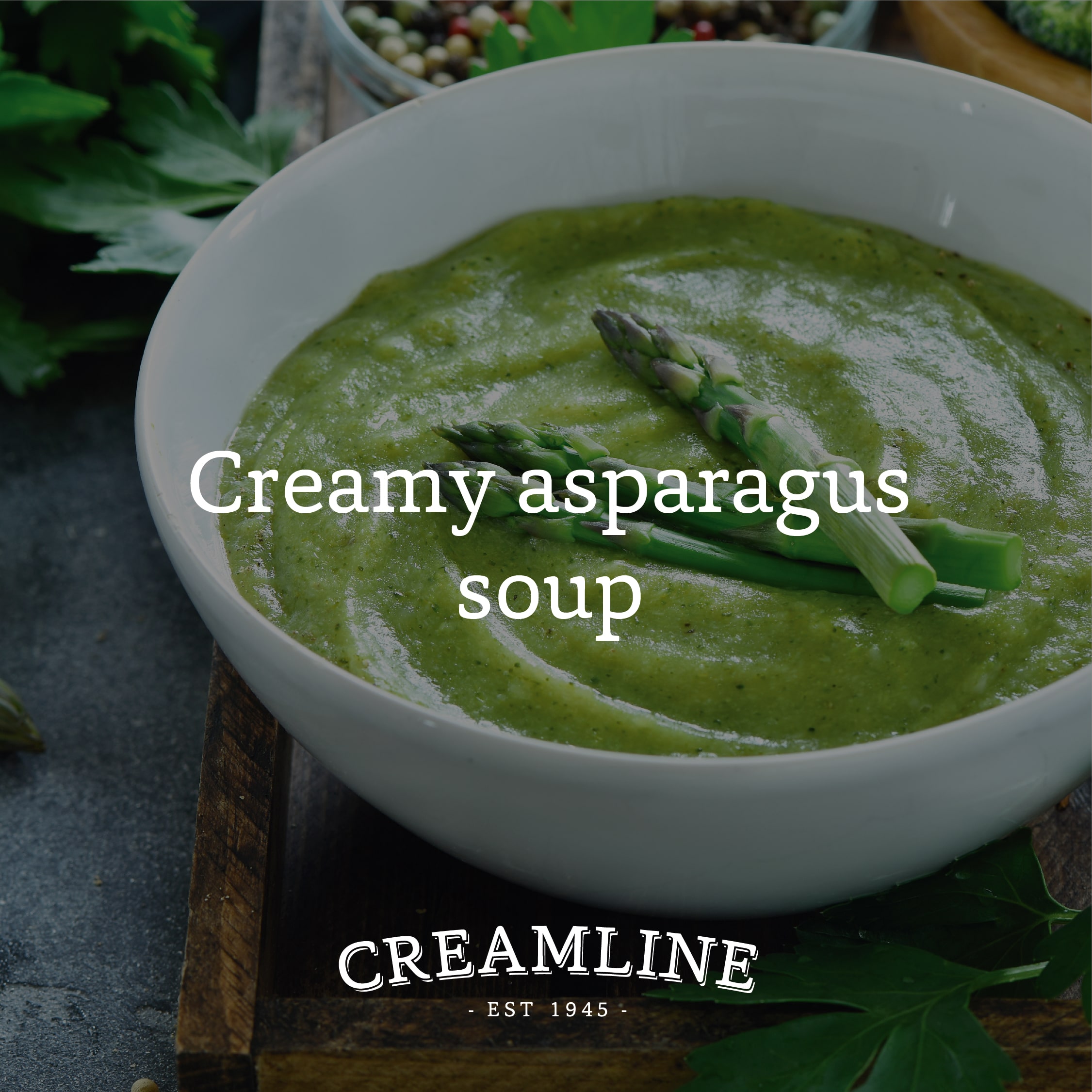 Though we're creeping into warmer weather and longer days, a simple soup is a year-round pleasure – especially on a rainy Spring afternoon! With this creamy asparagus soup we've picked out from Love & Lemons, you can make the most of the seasonal asparagus while packing in tons of nutrients from garlic cloves, lemon juice, basil and more. Pick out the ingredients for this recipe from our greengrocer range, all from the convenience of your home. Delivery's on us!

Find the recipe here.
Asparagus wrapped in ham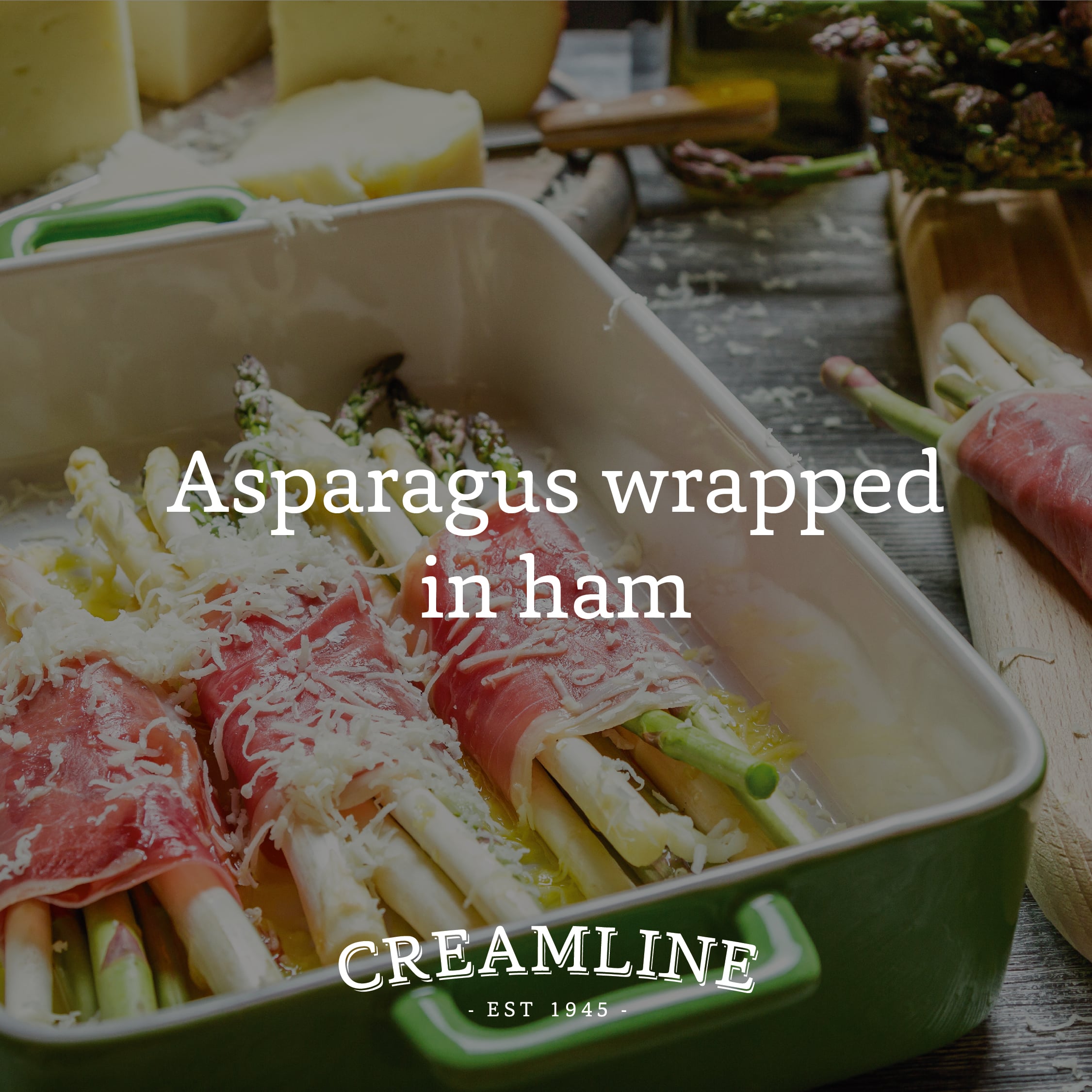 To wrap up our crafty creations we've got asparagus wrapped in ham!
It's the perfect springtime appetiser and a real crowd pleaser.
You can experiment with this recipe, changing up the number of asparagus spears you wrap up. Start out with one spear for a meatier outcome or pack in more spears for a less intense taste.
Drizzle olive oil on the tips of the asparagus, avoiding the ham. Roast for 8-10 minutes at 220 °C until the asparagus is cooked through and the tips and ham are crispy!
Share This
Related Posts