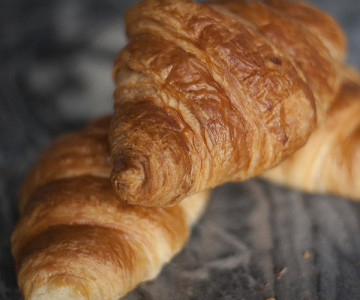 Breakfast the right way with Creamline
If healthier eating was one of your New Year's Resolutions last month, breakfast should be top of the list! Commonly known as 'the most important meal of the day', with a little help from Creamline it can also be the tastiest one too.   
Amongst the suggested benefits to a healthy breakfast are improved endurance exercise performance, a higher intake of nutrients and less tendency to snack. In fact, according to the NHS, research suggests that those who eat breakfast tend to eat fewer high-calorie snacks in particular throughout the day.
We're passionate about the importance of a good breakfast here at Creamline. Read on to find out more about our delicious produce to help kick start the day…
Greengrocer
Freshly picked from Manchester's Smithfield Market, our Greengrocer range has what you need to create a delicious, healthy breakfast – helping you reach your five a day in no time. From avocado on toast to apple and cinnamon porridge, or a fresh fruit salad, our crisp produce can be delivered to you just in time for the first meal of the day.
Baker
You'll need fluffy, fresh bread to help complete your breakfast – look no further than Thatcher's Bakery range! From White Barms and Sliced Bloomers, Thatcher's have it covered with Brown and Granary for a healthier option.
Daily Essentials
As well as our Best of Local range, at Creamline we also offer a Daily Essentials service – helping you order what you need up until 9pm, with free next day delivery.
The range includes locally sourced eggs – helping you create a protein packed breakfast, with a serving of scrambled egg. It's a quick and easy way to eat something nutritious and stop skipping your morning meal.  Click here to get inspired by these scrambled egg recipes.
Browse the full Creamline range here and enjoy free, next-day delivery to your doorstep. And don't forget a cold splash of milk from our fresh, glass bottled range!
Share This
Related Posts