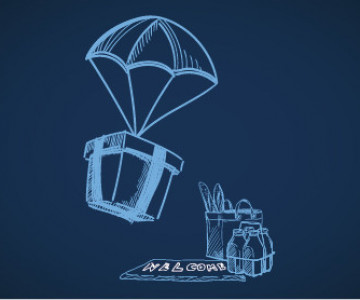 Announcing our 10 Deserving Doorsteps
Back in December we asked you to help us choose ten Deserving Doorsteps to receive free milk and essentials this winter. Entries came in thick and fast, and choosing our winners wasn't an easy task: so many wrote to us with wonderful nominations.
However, we are delighted to be able to announce our ten Deserving Doorsteps and those who nominated them. A huge thank you to everyone who took part. We hope you'll join us in congratulating these worthy winners!
Here are some snippets from the nominations:
'She always leaves herself without so that her children have full bellies.' Jessica, nominated by James
'Ill health but despite all this still manages to smile & is so appreciative of the little things.' Ivy, nominated by Judith
'Stacey qualified as a nurse in March on the paediatric cancer ward. She has worked nonstop throughout 2020 - she has also volunteered to help out with COVID patients.' Stacey, nominated by James
'Karlee is an ICU nurse. Since the start of the pandemic, she took on many long night shifts to look after COVID patients. She has to get two buses to and from the hospital, often in the dark and cold.' Karlee, nominated by Jonny
'This is my Dad - we were not the easiest teenagers to be around but he always believed in us.' David, nominated by Anna
'Despite being at risk my wife has helped neighbours with shopping and dog walking and also meals for neighbours without any thought for herself.' Susan, nominated by Glyn
'This is my Mum - she is the best mum in the world.' Joan, nominated by Katie
'Earlier this year Liam was diagnosed with terminal lung cancer - he has spent most of 2020 bed bound and away from his family.' Liam, nominated by Lynsey
'Mrs McGrory walked my dog morning & evening six days a week for several months as I became disabled.' Mrs McGrory, nominated by Joseph
'She is an amazing mum who is having a hard time through no fault of her own. Her children come first and she regularly goes without.' Maria, nominated by Julie
Share This
Related Posts