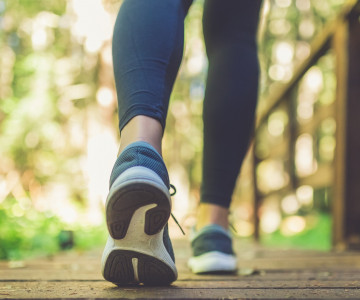 A health kick for a good cause this month
Still sticking to those New Year's resolutions? If that's a resounding no, don't worry – you're not alone! Around 80% are broken by February, but with spring around the corner and the end of lockdown in sight, March is as good a time as any to try and introduce healthier habits. Why not get inspired by some of this month's good causes?
Dechox 2021
Dechox is the British Heart Foundation's annual challenge to give up everything and anything chocolate or cocoa-related for the whole of March. That includes everything from a hearty helping of chocolate cake right through to cappuccino sprinkles!
Giving up chocolate can help you reduce your sugar and fat intake, which means fewer sugar crashes, especially if you swap for healthier foods which can keep you fuller for longer. Why not add some healthy snacks to your next order? Fresh fruit can't be beaten, and our farmhouse yogurts make a delicious alternative snack to chocolate too.
Think you could go the distance? Find out more about the potential health benefits here.
Walk All Over Cancer 2021
Fancy putting your best foot forward instead this month? Take inspiration from Cancer Research UK's Walk All Over Cancer campaign. Thousands of supporters walk over 10,000 steps per day throughout March to raise money for life-saving research.
Just some of the benefits associated with walking include improved fitness, a boost to mental health and lowered blood pressure – and it's a COVID-safe activity too! Read more here.
Share This
Related Posts