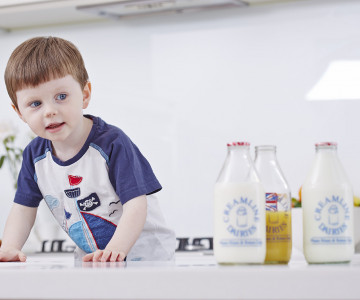 5 Ways to Have a Cracking Easter!
Many of us have been looking forward to this long weekend for months and although circumstances may have altered our Easter plans, it doesn't mean that we can't still have a cracking time!
We thought we'd share some of the ways we're preparing to make the most of our Easter weekend in isolation. 
1.   Get creative with Easter arts and crafts with the children. 
Egg painting and egg hunts are two seasonal traditions that we can continue to enjoy as normal, whether that's searching for chocolate treats in your garden or even within the house. With the extra time you might have on your hands, why not make this year's hunt all the more special by making your own clues? Get extended family members involved by getting them to create a meaningful clue too! 
2.   Organise a virtual get together 
Just because we can't have family and friends over, it doesn't mean that we can't make time to see them. Get a FaceTime, Houseparty, Google Hangout or Zoom call in the diary, to ensure that it's still a (virtual) family affair!
3.   Book in a movie night 
Take advantage of the time off to have some quality family bonding time. Since we can't leave the house to go to the park or pub, why not take a trip to the (home) cinema? Grab that bag of microwave popcorn that's been sat at the back of the cupboard, switch the lights off and stick a film on!
4.   Say it in a letter 
Handwritten letters are often a rare occurrence these days, making them extra special when you receive one. Take the time to sit down and write a handwritten letter or card to a loved one. It's the perfect personal touch to le them know you're thinking of them at this strange time.
5.   Squeeze in some 'me time' 
Make time to indulge in something you enjoy, whether it's a relaxing soak in the bath with a glass of wine, a yoga session in the garden or a spot of baking - do something entirely for you.
Whatever you end up doing this Easter, it's sure to be a weekend we never forget! 
Share This
Related Posts