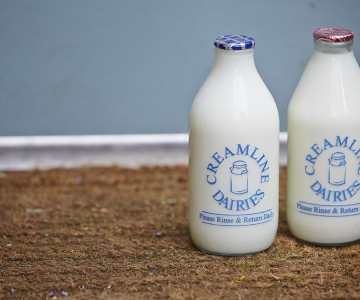 Will the end of EU quotas affect my local milk delivery?
A few weeks ago we looked at how your local milk delivery fits into the EU's dairy industry as a whole, at a time when EU quotas limiting milk production are finally being lifted.
From the start of this month, those quotas are gone, and it's worth a second look at how the EU, and the UK dairy industry in particular, might be affected.
A report from agriculture sector analysts Promar International provides good insight into what is likely to happen next - and it's generally good news for local milk delivery in the UK.
The organisation expects the UK to be among the EU member states with the largest increase in production, along with Ireland, France, Germany, the Netherlands and Poland.
"The top 14 milk-producing countries in Europe will increase their production by anywhere between 6.8 and 23.2 billion litres per annum by 2020," Promar International forecasts.
Whichever way you look at it, that's a lot more milk - and while a lot of it is likely to be exported overseas, it should mean there's plenty to cater for home milk delivery demand in the UK too.
Share This
Related Posts