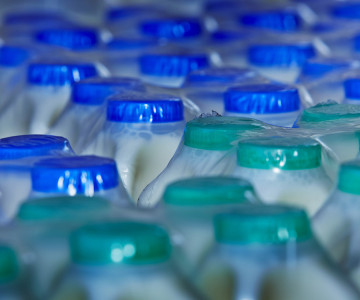 Who is 'making the loss' on bottle milk?
The Rural Shops Alliance has expressed its concern over the situation regarding milk pricing, in which bottle milk is priced so low in the supermarkets that it is actually costing them to sell it.
An announcement from the organisation has decried the "crazy situation" in which some supermarket chains admit to selling bottle milk for less than it costs to produce it - and claim to be absorbing the net loss themselves.
For example, in the most extreme cases, it can be as little as 89p for four pints of milk, making it much cheaper than even bottled water.
"Similar problems in the 1930s led to the establishment of the Milk Marketing Board, an organisation charged with providing an orderly market that worked to the benefit of both producers and consumers," the Rural Shops Alliance notes.
Yet while the UK no longer has such an organisation, in the USA there is still an equivalent tasked with keeping the market price of milk at a sustainable level.
The RSA is concerned about predatory pricing in related markets, such as eggs, and adds that while fair competition is acceptable, long-term aggressive loss-leaders put non-supermarket retailers at an unfair disadvantage.
Share This
Related Posts