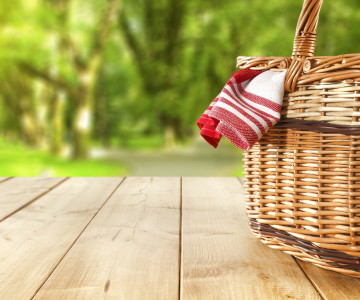 Pack the perfect picnic this season
With the kids finished for the summer and the weather still bright across the region, it's time to make the most of it! Why not get the whole family together for some alfresco fun? We've picked our favourite picnic spots around Manchester, as well as some top tips and delicious recipes.
Choosing your spot
·        One of the biggest parks in Europe, Heaton Park is a great option. With over 600 acres to explore, there's something for the whole family. Spread your blanket out and relax, or head off to explore the animal farm and Heaton Hall.
·        If you're looking for something a little different, try Whitworth Park. The art gallery even offers free picnic hampers – not filled with food, however! These are stocked with art materials, encouraging visitors to get creative during their day. The perfect way to keep little ones busy.
·        Chorlton Water Park is always a firm family favourite. A short walk from Chorlton Green, this spot is ideal for those who would enjoy a stroll after tucking in to their picnic spread. If you're feeling adventurous, you can even follow the banks of the River Mersey all the way to Sale Water Park.
Preparing your picnic
After you've picked your spot, it's time to think food! We've got a great selection of bite-sized recipes, ideal for a picnic spread.
·        Broad Bean, Pea and Asparagus Mini Quiche – small, but packs a lot of flavour! This recipe by GBBO's Luis Troyano has plenty of goodness, and goes down a treat with veggies.
·        Smoked Salmon Scones – another delicious invention from Luis Troyano, these add a touch of luxury to your alfresco meal.
·        Simple Scotch Eggs – a picnic classic! A real crowd-pleaser, our recipe lets you whip up these tasty treats in no time.
·        Chocolate and Vanilla Macarons – not forgetting a sweet treat to round off the meal, these macarons are easier to make than you might think!
Don't forget to keep items that would normally be stored in the fridge as cool as possible, and tuck in as soon as your lay your spread out. Avoid soggy salads by keeping dressings separate and plan for portability! Happy picnicking!
Share This
Related Posts