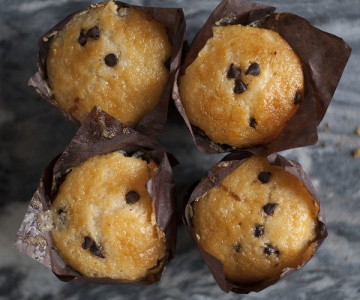 Warm Up Your Winter with Creamline
Winter is well on its way: over the past week we've seen blustery evenings, driving rain and some parts of the country have even experienced a blanket of snow. Whilst winter hasn't even officially started yet, it's just around the corner: 21st December marks the transition to what's traditionally the coldest of all the seasons.
Winter Warmer Recipes
We've got two fantastic winter warmers to keep you feeling toasty as the temperature tumbles.
·        Pea and ham soup – this meaty comforting soup recipe has a deliciously thick texture and will help heat you up on a cold evening.
·        Spicy parsnip soup – this creamy, buttery soup may look humble but it packs a punch in the flavour department.
Perfect Pairings
Want to make your soup super? We've got a few top tips to match up with your winter warmers:
·     Thick Bread - there's nothing like a good thick slice of bread to go with a warm bowl of soup. Thankfully, we've got a range of different thick cut loaves on our online store.
·     Carrot fries – how about some vegetables to go with your soup? Here's a great carrot chips recipe that adds a splash of colour to your plate and your palette. Get your carrots here.
·     Sweet potato Hassleback – if you're a sweet potato zealot, you might want to try this recipe. It adds a crispy crunch to the sweet potatoes you're used to, helped along with a generous drizzle of olive oil.  Get your sweet potatoes here.
There you go, so get the soup on the stove and tuck yourself up in front of the fire (or the perhaps the TV!) You'll be comfortable and cosy before you can say Creamline!
Oh and before you go, do watch this space in the coming weeks. We've got a new series of exciting Creamline recipes which will be coming your way in December.
Share This
Related Posts