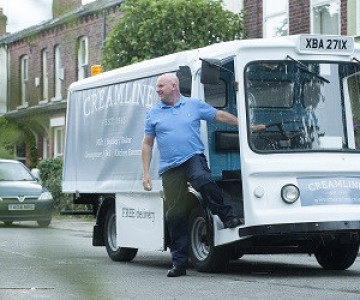 'Tis the Season for a Creamline Christmas Tree Competition
It's only a few weeks until the big day, so whilst Christmas gets ever closer – we want to get you in the festive mood with a special Creamline competition. We want you to take a cheery Christmas photo of your Christmas tree and send it in to us over social media. We'll judge the winner of the best-looking Christmas tree and the lucky winner will receive a Creamline hamper.
Why Christmas Trees?
The tradition of Christmas trees is one we've inherited from our Northern European neighbours in Scandinavia and the Baltic nations. The first Christmas tree to be put in a town square was installed in Tallinn, Estonia - all the way back in 1441.
It's thought that the first person to bring a Christmas tree indoors was the famous German preacher Martin Luther during the 16th Century. It is said he was inspired by seeing the stars of heaven shining through the tree's branches and wanted to bring a tree inside his home to remind himself of this.
The Prize
The winner of the best Christmas tree competition will receive a Creamline hamper packed with goodies, which includes:
·         The ultimate local Christmas cheese collection from the Cheshire Cheese Company, with delicious chutneys to match.
·         For those with a sweet tooth, you'll be enticed by some seriously sweet treats from Simply Cocoa – direct from their gourmet chocolate workshop in Altrincham. 
·         A selection of delicious market fresh fruit and veg – to help you hit your five a day, along with other Creamline essentials including milk from our Cheshire farmers.
How to Enter
It's easy to enter, all you need to do is take a picture of your Christmas tree and send it in via Twitter, Facebook or Instagram with a post that features the hashtag #CreamlineChristmas
You can find us on Twitter, Facebook and Instagram.
It's as simple as that. We'll review the entrants and showcase the best entries to our followers.
The competition will run from 1st December and will end on 16th December: we'll be in touch with the lucky winner to arrange delivery of their Christmas hamper.
Share This
Related Posts