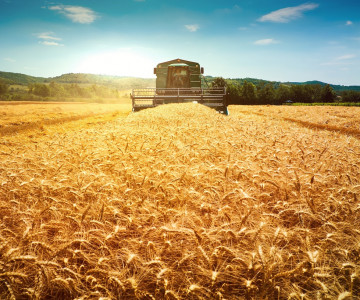 Take a Walk on the Wild Side for National Walking Month
May is the perfect month for a stroll, whether it's in the great outdoors or just down the road: we can certainly see why the organisers of National Walking Month chose it. In this week's blog, we're going to be covering all things walking: some scenic walks, the #Try20 campaign and the importance of healthy eating alongside walking to get healthy.
Take a Hike!
If you're a fan of walking in the countryside, you don't need to venture too far outside of Manchester to experience it. The Manchester Evening News has compiled a list of five idyllic country pubs, which all provide great starting points for setting off on a hike. Some of the locations featured include pubs along the River Bollin, nestled in the hill of the Peak District and perched on the edge of Macclesfield Forest.
Urban Walks
If you'd rather stay closer to the buzz of the city, we've got two walks for you:
·         First up is this five point Manchester city centre walk, as detailed by the Guardian. It covers sites including ancient Roman ruins, the Bridgewater Hall concert venue and the Museum of Science and Industry.
·         Second, we've got a Manchester City Centre Canal Walk which will take you along the Rochdale Canal – from Castlefield to the Piccadilly Basin.
#Try20
Living Streets, the organisation that spearheads National Walking Month, are running a #Try20 hashtag to get people up and about. The hashtag aims to promote just 20 minutes of walking – cutting out short distance car journeys, where possible. They've got lots of suggestions on how to get involved in the campaign, including walking to school, going on a romantic walk or even giving power walking a try.
Healthy Diet
Staying fit through exercise like walking, goes hand in hand with sticking to a healthy diet. Here at Creamline, we're always eager to promote healthy foods. It's no surprise that fruit comes top of the list when it comes to snacks recommended for walking.   If you're feeling a bit more adventurous, you could have a try making some of these 50 snack ideas, ideal before or after a walk to keep your energy levels high and your body full of nutrients.
Remember, you can order all the fruit and veg you need here at Creamline, as part of our Best of Local range.
Happy walking!
Share This
Related Posts