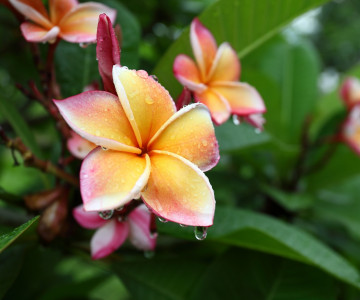 Summer holidays rained off?
After the heatwave of last week, it's looking like it's business as usual again for Greater Manchester, with soggy weather forecast for much of the week. With the school holidays in full swing, it can be tricky to keep little ones entertained when your plans have been rained off! Luckily Creamline has you covered, with some great recipe ideas that will keep kids busy in the kitchen this summer.
Squished sandwiches!
A great idea from BBC Good Food, a pressed picnic sandwich is great fun for little ones. Load up ciabattas with favourites such as ham, cheese and crunchy salad – then get kids to squash the sandwich down, cementing the layers together. Wrap and weigh down in the fridge overnight; by morning, you'll have perfectly pressed sarnies!
Spaghetti squash
A healthy substitute for pasta, use butternut squash to create spirals of spaghetti, or even noodles! Guaranteed to keep kids occupied, first slice, flesh and roast the squash, then allow to cool. Then simply sit little ones down with a fork and let them scrape away! You can find a handy recipe here.
Perfect pancakes
Not just for Shrove Tuesday! Kids love getting stuck in to mixing and can even have a go at flipping pancakes (under supervision!). Add healthy toppings such as fruit and yoghurt for a great breakfast – give our original recipe a try here.
DIY pizzas
Fresh from our Best of Local deli, give these Dough It Yourself pizza bases a try. Pizzas are one of the best DIY recipes to get kids involved with – a family crowd pleaser, they'll be content choosing their own toppings and layering up the bases. Don't forget fresh veg from our Greengrocer range – we even have pineapple, sourced fresh from Manchester's Smithfield Market!
Share This
Related Posts