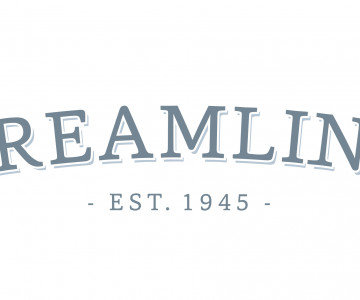 Start your Valentine's Day Prep Bright & Early!
January is finally on its way out and February is fast approaching, which can only mean one thing… Valentine's Day is just around the corner. Whether you eagerly look forward to celebrating this day of love, or if you can't stand it. It's the perfect excuse to be treated to breakfast in bed!
We've got some brilliant breakfast ideas to help kick start your Valentine's Day! From expertly prepared pastries by Thatcher's Bakery to the ultimate Classic Eggs Benedict recipe – Creamline can help you score some major brownie points this Valentine's Day!
Here are some of our favourite options:
PASTRIES & CAKES
Shop our delicious selection of fresh pastries and cakes here, for a sweet continental breakfast in bed!
BRÛLÉED BANANA PORRIDGE 
Add a little luxury to everyday banana and oats.
Simply sprinkle with brown sugar on top and pop under the grill until the sugar begins to form a crunchy crystallised topping. Then drizzle with cream for that added special touch!
CLASSIC EGGS BENEDICT 
Ingredients:
4 rashers of sweet cure back bacon (smoked or unsmoked)
2 large eggs (the fresher the better!)
1 teaspoon white wine vinegar
1 toasted English muffin sliced in half
Hollandaise sauce (see recipe below)
Chives to garnish
Quick Hollandaise Sauce recipe
3 large egg yolks
175g butter
1 tablespoon white wine vinegar
2 tablespoons lemon juice
Pinch of salt
Method:
Put the egg yolks and salt in a liquidiser or food processor and blend together.
Melt the butter gently in a saucepan until boiling stage, whilst in another saucepan add the lemon juice and vinegar and bring to the boil.
With the food processor/ liquidiser motor running, very slowly trickle the hot lemon and vinegar mixture to the blended egg yolks, followed by the hot butter, again trickling in very slowly with the motor running until all the butter is incorporated and the sauce has thickened. (Note: keep the hollandaise warm by placing it in a bowl over some hot water until ready to serve).
Put the bacon under the grill to cook.
Meanwhile poach the eggs; bring a large pan of water to the boil, add the vinegar, and reduce to a gentle simmer. Break the egg into a small teacup and then slowly and gently tip the egg into the hot water towards the edge of the pan, repeat for the second egg. Allow the eggs to poach in the water for approximately 4 minutes. Remove the eggs from the water using a slotted spoon and drain onto a piece of kitchen towel.
Share This
Related Posts