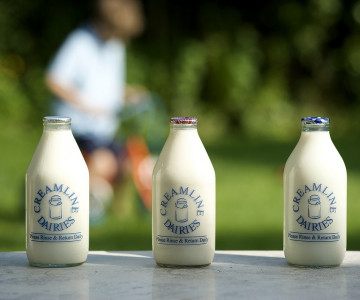 Shovels at the ready this National Gardening Week!
We're right in the middle of this year's National Gardening Week, the country's biggest celebration of gardening. Gardening Week was first celebrated eight years ago and has grown in popularity ever since, aiming to raise awareness of how gardens and green spaces can have a positive impact on individuals and communities.
In this week's blog post, we'll be taking you through some of our top tips for getting your garden summer-ready.
When it comes to fertiliser, choose one with a slow-release; this means that your flowerbeds will have a steady supply of energy over summer.
Before you get started, check your garden tools and make sure they're in good shape.
Mow the lawn now! Mowing when the weather is too hot can stress your lawn, and the same goes for watering plants – much of the water tends to evaporate. The best time to water plants is in the morning, allowing the water to run down into the soil.
Think green! We're always looking for ways to be greener at Creamline, and the garden is no exception. Look for recycled materials and garden accessories made from recycled wood and plastic. Bamboo is said to be especially environmentally friendly!
Feed your wildlife. During spring and summer, birds need high protein foods as they lose energy through moulting and build up their fat reserves before winter.
Stocking up with Creamline
Our Home & Garden range has plenty to get you started this National Gardening Week. From bird feeders and fat balls to bark and growing bags, it couldn't be easier to get your garden ready for those summer BBQs!
As part of our Daily Essentials range, all our garden products are available for free delivery. Just order before 9pm and we can deliver it to your door the very next morning. Let us take the heavy lifting on for you this season!
Share This
Related Posts