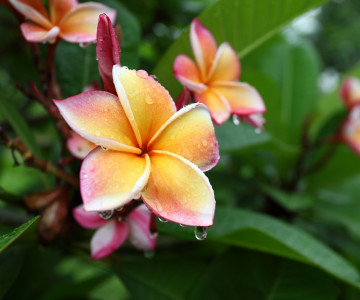 Serving Up an Ace Summer with Creamline
With the Summer months fast approaching, now is the time to embrace the great outdoors and Creamline is doing just that!
As well as returning to the Royal Cheshire County Show, we'll be popping up at a number of local festivals across Great Manchester, as well as supporting events such as the Great Northern's Aegon Manchester Trophy, starting on the 29th May. Here we explain more about this local event…
The Great Northern
The Great Northern is a local Didsbury tennis and other racquet sports club. It was founded all the way back in 1881 and has hosted a range of tennis stars, including Jimmy Connors, Fred Perry and John McEnroe. The club has another major claim to fame, as former number one tennis star Pete Sampras won his first ever grass court tournament during a visit to the Great Northern.
Aegon Manchester Trophy
This professional tennis tournament was run for the first time, in its current form, in 2015, when it was won by Australian player Sam Groth. The calibre of the players at the event was high and this was demonstrated only a few weeks later; when winner Sam Groth had such a highly successful run at Wimbledon, that it took a match against global tennis superstar Roger Federer to knock him out!
Wimbledon Traditions
Founded in 1877, Wimbledon is the oldest and best known tennis tournament; it is one of the four Grand Slam events which also include the French Open, the US Open and the Australian Open. It retains a unique quality, as it's the only major tournament that's still played on grass.
Wimbledon has many famous traditions including a strict dress code for competitors taking part, support (and often attendance) by the royal family - as well as the eating of strawberries and cream. It's thought that King George V introduced the combination in the early 20th century. Every year, over 20 tonnes of strawberries and 7000 litres of cream are consumed at Wimbledon.
Strawberries and Creamline
With the start of Wimbledon just weeks away, we want you to be able to enjoy the delights of strawberries and cream, whether you're watching courtside or TV side!
You can add our delicious, juicy strawberries to your order here and have them delivered direct to your doorstep, as part of our fruit and veg box service, as well as a choice of cream, so whatever your preference: simply click here to order. 
Share This
Related Posts