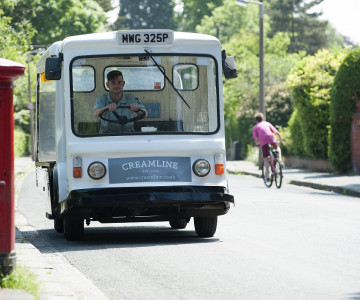 Roar into St George's Day
This Sunday is St George's Day and we've got some facts and information about the day for you. Many people recognise the day but know little of the legend behind it, who St George was and what part the dragon played in the whole escapade!
An English Saint for England?
You might assume that St George, as patron saint of the English, was himself an Englishman but alas he was not! St George was actually from the Middle East, born in the 3rd Century AD under Roman rule. The reason St George represents England is because he was judged to have strong character, by King Edward III in 1483 and to represent values treasured in England.
What Exactly Did George Do?
Well, this part is up for debate…
The legend says that George killed a tyrannical dragon that plagued a whole village. For a long time, it was said that the dragon was satiated with being fed sheep by villagers but after a while he developed a taste for human meat! When St George was said to have heard about this ruthless dragon, he made the villagers an offer: if they agreed to convert to Christianity, he would bravely kill the dragon. The villagers accepted the offer, George gallantly slaughtered the dragon and they all lived in peace, forever after.
The slightly more historically proven account of St George says that he was a pious Christian and Roman soldier who practised his faith and spread the word of Jesus. However, when Emperor Diocletian launched a crackdown on Christians, he was tortured and eventually executed on 23rd April because of his faith.
St George Around the World
It might be here in England that we celebrate St George the most but there are many other nations where he is celebrated too:
·         Catalonia, Spain – here they call him Sant Jordi and lovers celebrate the day by exchanging books and flowers. The famous Las Ramblas area in Barcelona becomes awash with colourful flower stalls on St George's day.
·         Bulgaria – Bulgarians traditionally roast a whole lamb over a fire on St George's day, it's also the time of year when it's said that evil enchantments could be broken by walking in the early morning light and washing one's face in the dew. Order your Best of Local lamb today, and you too can celebrate like a Bulgarian this Sunday!
·         Croatia – Croats mark the day as the first true day of spring: girls would traditionally dress as goddesses in leaves and sing for enchanted locals.
We hope you have a happy St George's Day, fingers crossed you don't encounter too many dragons!
Share This
Related Posts