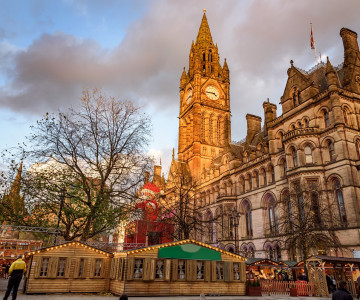 Remember, Remember… It's Very Nearly 5th Of November!
The temperature might be dropping as we enter November but don't worry as it's very nearly time to warm yourself up around a bonfire. We've got some fascinating historical facts about 5th November and we've included a guide of some local bonfires you might like to attend.
Why do we celebrate Bonfire Night?
Bonfire night has been celebrated for over four centuries in Britain on 5th November: it marks the occasion when a plan to blow up Parliament was foiled. Guy (also known as Guido) Fawkes was a significant member of a group of thirteen conspirators who planted 36 barrels of gunpower under Parliament, hoping to blow it up and kill King James I.
Guy Fawkes was heavily influenced by Catholic members of his family – he wanted to revert England to being a Catholic country, after it had become a Protestant one around half a century before. He was part of a group led by Thomas Wintour, who thought that the way to do this, was to kill the protestant monarch and his government – leaving it open for a Catholic replacement.
As you may have realised, things didn't quite go to plan for Guy and his conspirators! He was caught red handed just hours before the plot came to fruition, underneath the House of Lords – near the carefully constructed tunnel which had been used to transport the explosives from a nearby house. Whilst it wasn't Guy that was the ringleader of the group, he's the one best remembered for being caught – it's effigies of Guy that are commonly burnt on bonfires all across the country.
Bonfire Night Events Around Manchester
There's loads of fun family friendly Bonfire Nights events on around Manchester: head over to the Manchester Evening News website, to see their full guide. Some of the events we've picked out include:
·         Heaton Park – head down to the park at 7:30pm onwards on 5th November for a giant bonfire, funfair and a range of tasty treats. Free entry.
·         The Horse and Jockey, Chorlton – this Chorlton based pub has brought its bonfire night celebrations back with a bang this year. Head down with your kids at 7pm on 5th November for a special children's display or at 9pm for a grown-ups display! Free entry.
Share This
Related Posts