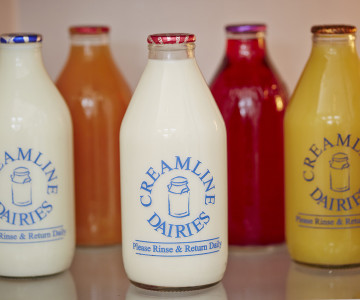 Rain didn't stop play for Didsbury Festival!
The Didsbury Festival might have been rainy but as this little milky mouthed smile shows, everyone still had lots of fun!
The Creamline team cheerily braved the rain to spread our own little ray of sunshine – and all credit to the people of Didsbury who donned their wellies and joined in the damp but colourful parade and waded through the water to visit our stand.
Home delivery services look even more attractive when faced with the Great Manchester Weather!
Head this way to sign up to yours:  www.creamline.co.uk
Share This
Related Posts