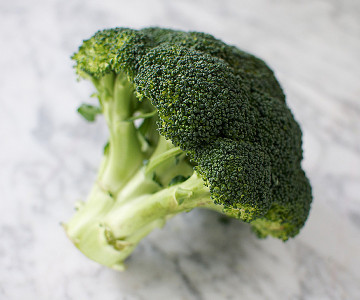 New Year, New Healthy You
Now we've landed in 2016, it's a great opportunity for a new start and a new chance to add a bit of healthy food to our mealtimes. If you're anything like us here at Creamline, you'll have slightly overindulged over the holidays but don't feel guilty – a new year is a time for looking ahead, not to the past.
Get inspired to be healthy, with our selection of Creamline recipes ….
 A morning pick me up
Start the day as you mean to go on. As we all know, we need energy to sustain ourselves over the day. Carbohydrates are the go to source for fast release energy but it's always good to eat something that will leave you satisfied after 10am! That's why we've got a few delicious porridge recipes for you to look at - as great source of complex carbohydrates to sustain you all day long:
Vitamin fix
Did you know a watermelon is classed as both a fruit and a vegetable? It's a fantastic health food as it's packed with vitamin including vitamin B6 (for the brain), vitamin A (for the eyes), potassium (for the heart) – not to mention B1 and C which are great for protecting against infections, especially useful at this time of year!
Watermelons make a great refreshing juice which are ideal for any time of day, especially when it's refrigerated. We've put together a delicious recipe for a watermelon smoothie – we've even included some Greek yogurt in the recipe so you can add a bit of protein to your healthy snack:
Perk yourself up with parsnip soup
On a cold winter day, there's nothing that will warm yourself up like a steaming bowl of thick soup. That's why we've put together a recipe with one of the heartiest winter vegetables – the parsnip. We love the sweet flavour that parsnips give this food! Did you know that before sugar was widely available in Britain, parsnips were used to sweeten jams and syrups? Plus, to give it that extra warming kick, we've added a spicy twist to this recipe.
Check out our fruit and veg delivery service at www.creamline.co.uk/shop/fruit-and-veg where you can find out where to buy some of the fresh ingredients mentioned in these recipes. Have a great January!
Share This
Related Posts